1

of 4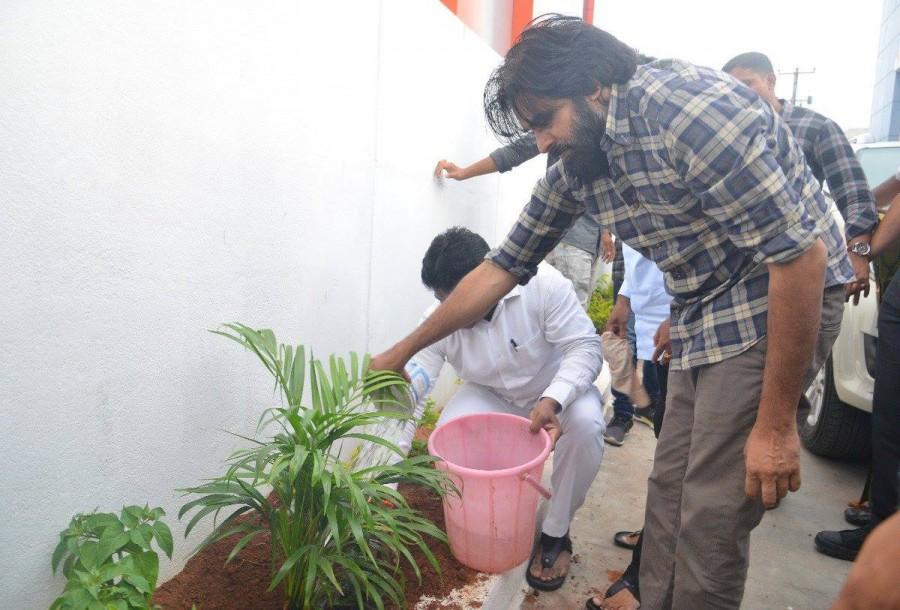 Powerstar Pawan Kalyan accepts Chiranjeevi challenge
Jana Sena President Pawan Kalyan Rao accepts Megastar Chiranjeevi's challenge and participates in Haritha Haram campaign. Pawan planted three plants at the Jasanana party office in Hyderabad, Madhapur on Tuesday evening.
2

of 4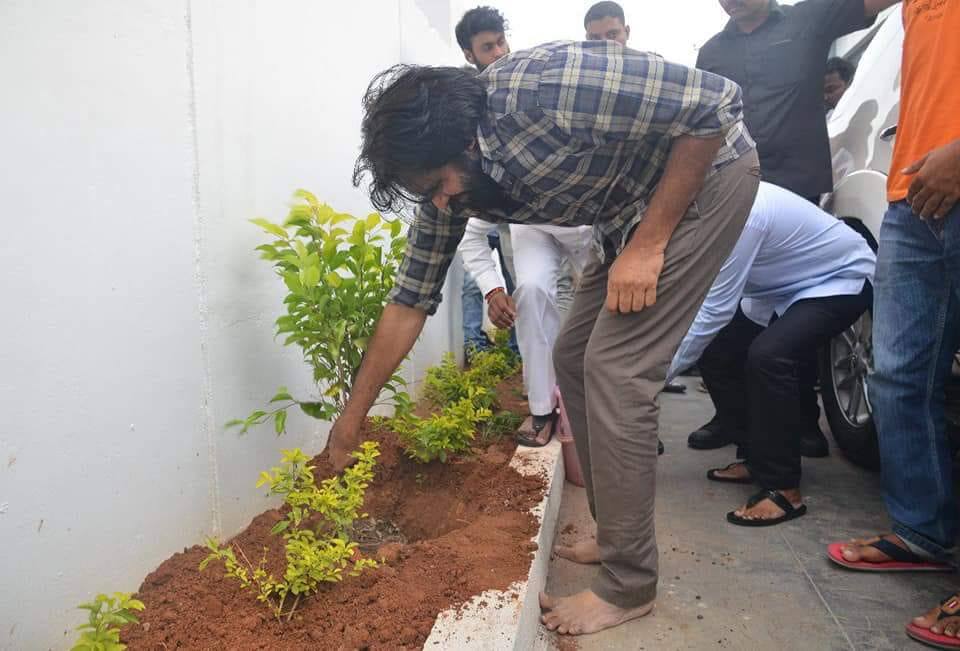 Pawan Kalyan participates in Haritha Haram campaign
Megastar Chiranjeevi, who accepted the Haritha Haram challenge from Narendra Chowdary, planted three saplings at his residence and he nominated three celebrities including Powerstar Pawan Kalyan.
3

of 4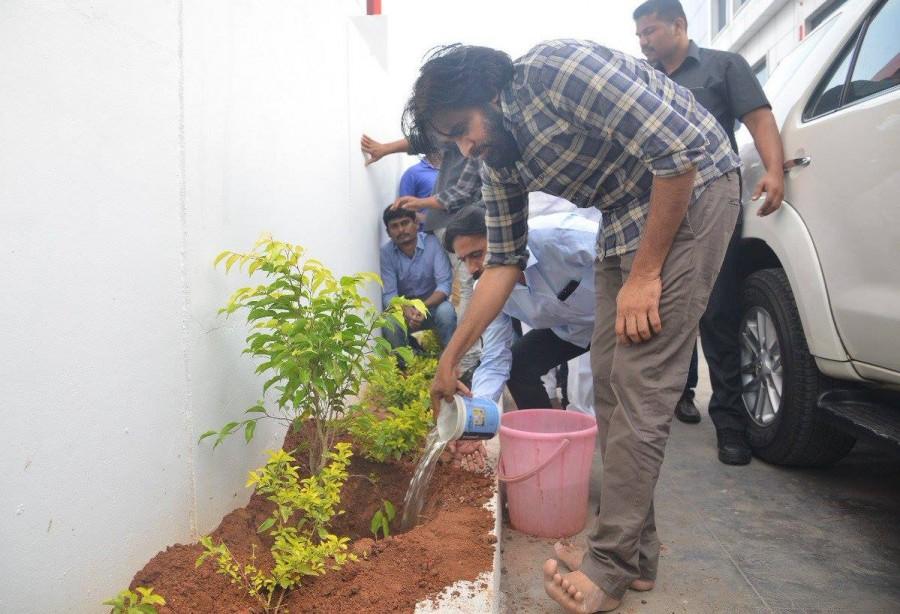 Pawan Kalyan accepts Chiru's Green Challenge
The fourth phase of Haritha Haram, the flagship programme of the state government, is scheduled to be launched on August 1. It envisages in increasing the green cover in the state from the present 23 percent to 33A percent of the total geographical area.
4

of 4
Pawan Kalyan completes Chiranjeevi's Haritha Haram challenge
According to a statement from the minister's office, a total of 80 crore saplings have been planted as against the target of 230 crores in four years.