1

of 3
Masaan actor, Pankaj Tripathi has been roped in for a Swachh Bihar campaign of Belsand in the Gopalganj district of Bihar. The campaign has been initiated by District Magistrate of Belsand, Rahul Kumar, to curb open defecation in the district. Called the Lohiya Swachh Bihar Abhiyan, it's an initiative with the Bihar Rural Livelihood Promotion Society, to raise awareness on the dangerous consequences of open defecation.
2

of 3
The Lohiya Swachh Bihar Abhiyan's mission is to make Bihar Open Defecation Free (ODF) by 2nd October 2019. The objective is to achieve ODF in all 534 blocks of Bihar and secure sanitation and health for all by improving the cleanliness index of rural areas with special focus on Behavioural Change Communications among the community members. Tripathi, a native of Belsand himself, visits his hometown ever 3-4 months and actively participates in such campaigns. Therefore, he has been brought on board to ensure the campaign gets enough recognition as his popularity amongst the community is immense.
3

of 3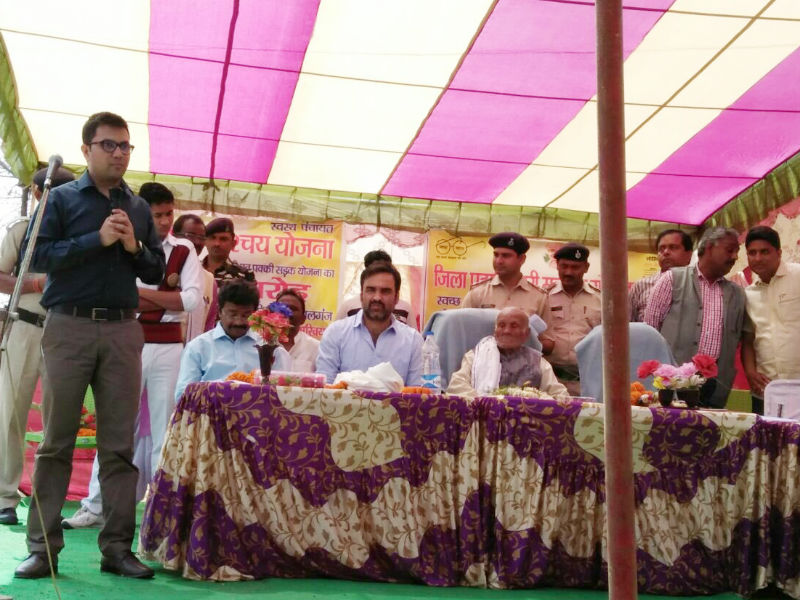 Pankaj, who has carved his niche in Bollywood and deemed a character actor with a methodical outlook to all his roles. When asking about the initiative he said, " I am honoured the District Magistrate chose me to be part of this initiative. I think as an actor it is very very important to have a social responsibility towards the people of your hometown and in general. Actors should put in a good effort at social building instead of body building. I hope with the initiative all houses in the village get toilets and open defecation is a thing of the past."