1

of 5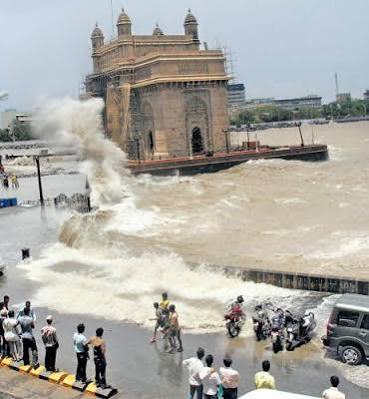 The India Meteorological Department (IMD) forecast "heavy to very heavy rains" in entire coastal Konkan region of Maharashtra, including Mumbai, on Wednesday. "Heavy to very heavy rainfall is likely to occur... with extremely heavy at isolated places in districts of North Konkan, from today morning," an IMD bulletin said. Similar wet conditions were likely to prevail in the Konkan districts of Palghar, Thane, Mumbai, Raigad, Ratnagiri and Sindhudurg till Saturday.
2

of 5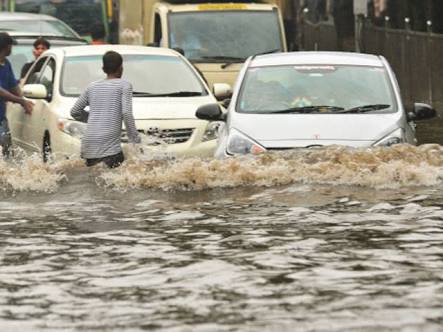 Besides Konkan, heavy rains were expected in central Maharashtra and Marathwada region, in neighbouring states of Goa and Gujarat's Kutchh and Saurashtra regions, starting from Wednesday and continuing till Sunday, according to the IMD. Mumbai attempted to limp back to normalcy after Tuesday's deluge with the suburban trains on the Western Railway resuming operations, the Central Railway mainline and Harbour Line which re-started services continued to be erratic.
3

of 5
On Tuesday, entire Mumbai was inundated with heavy rains with the suburbs notching a staggering 316 mm in a 12-hour cycle -- the highest record since the great Mumbai floods of July 26, 2005, which was coincidentally a Tuesday. In the 24-hour cycle since Tuesday 8.30 a.m. till Wednesday, the suburbs recorded 332 mm while the city notched 111 mm rains, the IMD said.
4

of 5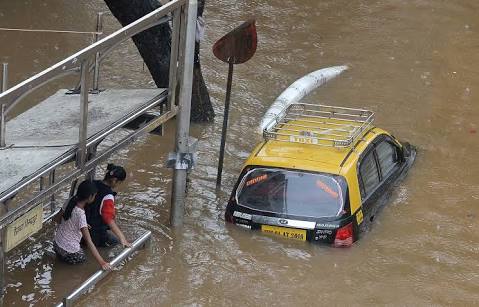 The state government has declared a holiday for all schools and colleges in Mumbai on Wednesday and advised people to step out only if absolutely necessary. With forecast of more heavy rains, the state government staff have also been told to take it easy and reach their offices if possible or take the day off. On Tuesday, several millions of commuters and students were stranded all over Mumbai after getting caught in the sudden heavy downpour which started 11 a.m. onwards.
5

of 5
The situation was compounded with snags in mobile services and power being switched off as a precautionary measure by Reliance Energy in many parts of the suburbs. Reliance Energy had deployed pumps to remove flood waters from sub-stations, 250 field teams and boats were on standby for emergencies and restored supplies later as water levels receded.