1

of 3
South Indian actress Nayanthara recently spotted at the world famous Golden Temple at Amritsar.
2

of 3
Nayanthara is seen standing in front of the temple, in a black salwar and wearing the shawl over the head.
3

of 3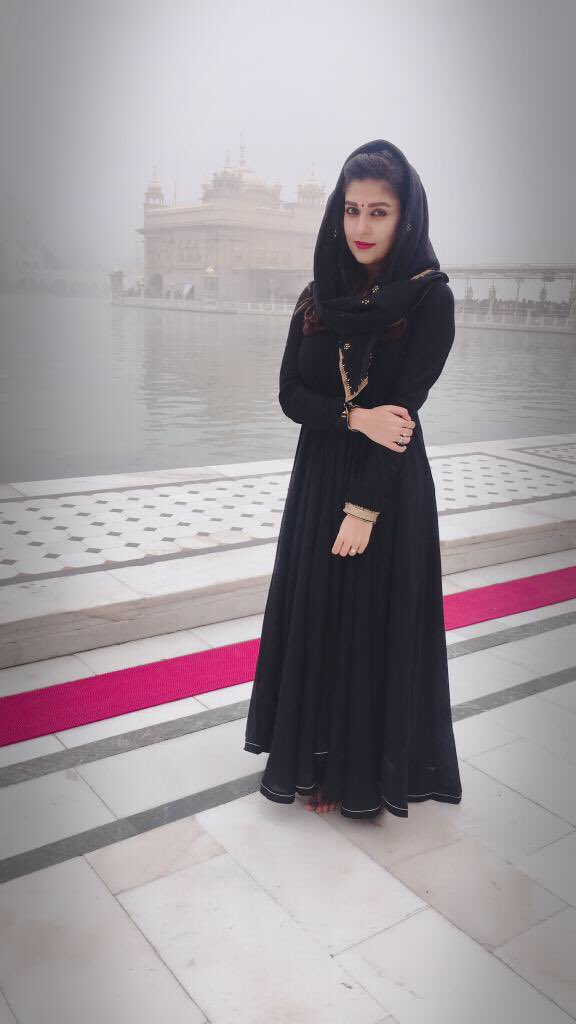 Actress Nayanthara visits Golden Temple at Amristar.