1

of 3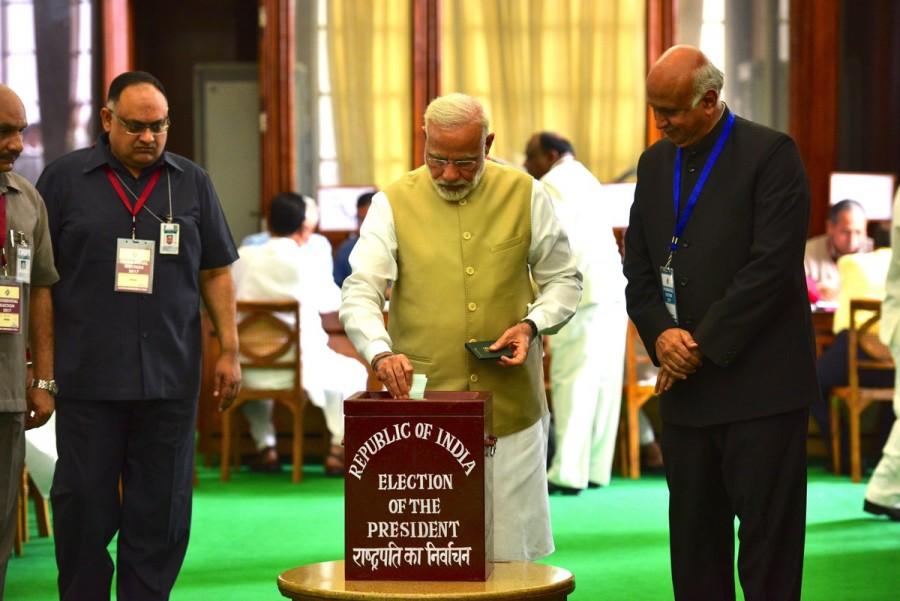 Prime Minister Narendra Modi and BJP chief Amit Shah were among the first to cast their votes in Parliament shortly after polling to elect India's 14th President began on Monday morning. Modi, clad in a beige colour sleeveless jacket over a white kurta-pyjama, reached the parliament premises early to vote. It is also the first day of the over three-week monsoon session of Parliament. The Prime Minister said the session was expected to herald in a new hope for India. "Today the monsoon session begins. Like the monsoon brings hope, this session also brings same spirit of hope," Modi said before casting his vote.
2

of 3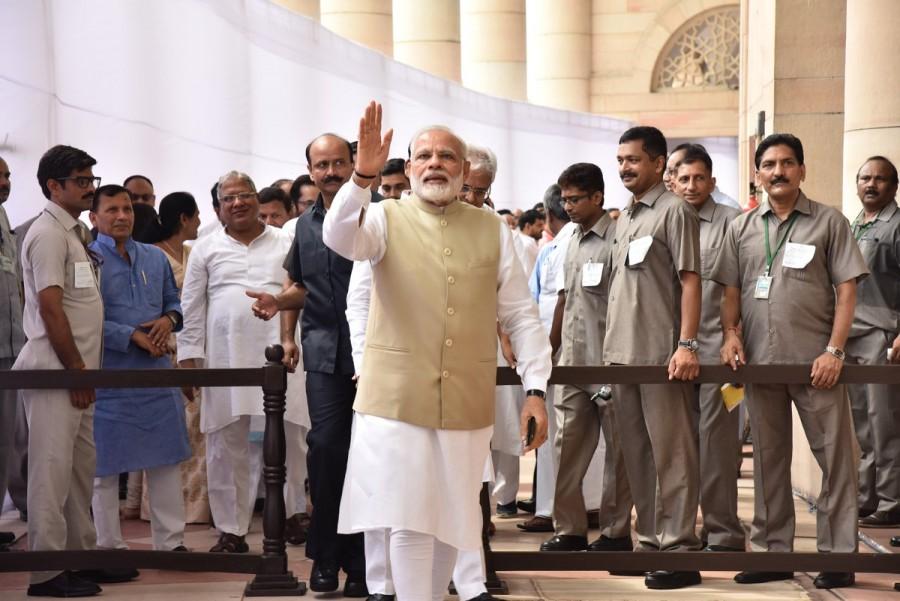 The contest is between National Democratic Alliance (NDA) nominee Ram Nath Kovind and candidate of several major opposition parties Meira Kumar, who was former Lok Sabha Speaker.
3

of 3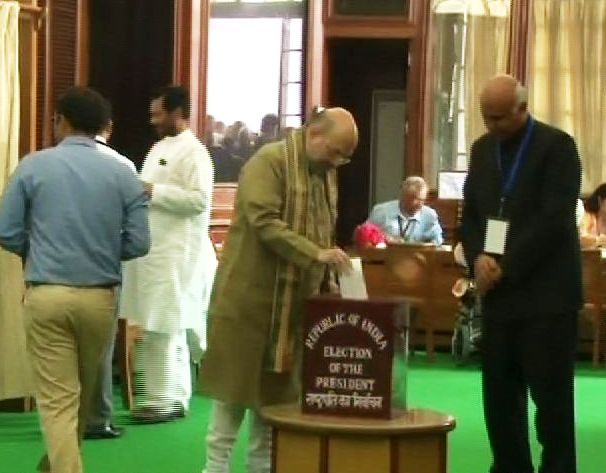 Shah, who is an MLA from Gujarat and was allowed to cast his vote in Parliament, also used his franchise. All elected MPs and member of legislative assemblies are eligible to vote and elect the successor of Pranab Mukherjee, who demits office on July 25.