1

of 5 Raisman said she had not planned to provide her testimony, but she was inspired by other victims who had taken the podium. Her anger was targeted as well at USA Gymnastics and her dismay at what she felt is a lackluster reaction to the scandal by newly installed CEO Kerry Perry. Perry, who attended the hearings earlier in the week, was not present Friday. "Unfortunately you have taken on an organization that is rotten from the inside," Raisman said to Perry in absentia. "You will be judged by how you deal with this. We need an independent investigation into what happened, what went wrong and how we can avoid this in the future."
Credit: Reuters
2

of 5 Three-time gold medalist Aly Raisman excoriated former USA Gymnastics team doctor Larry Nassar for sexually abusing her and other young women entrusted to his care and also lambasted the Olympic organization that failed for years to protect the athletes. Raisman, 23, stared directly at Nassar as she read her 15-minute statement in court. "We are have our voices and we will not be silenced," said Raisman, the co-captain of the women's gymnastics squad at the 2012 London and 2016 Rio de Janeiro Summer Games. "I'm no longer that little girl you met in Australia who you first began grooming and manipulating."
Credit: Reuters
3

of 5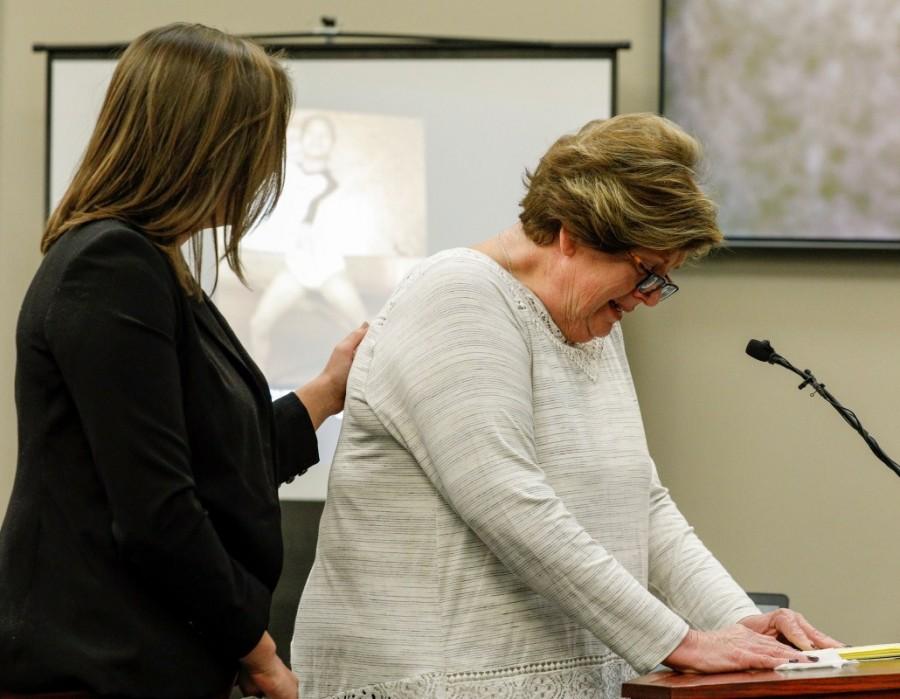 Donna Markham, the mother of Chelsea Markham, testified her daughter was molested by Nassar after seeking treatment for a back injury she suffered in a fall off a balance beam when she was 10, Sports Illustrated reported. Chelsea never recovered from the abuse and it led her to a life of drugs, culminating with her suicide in 2009 at age 23, the mother said according to the magazine. Outside the courtroom, Markham told reporters she felt compelled to speak for her daughter. "I wanted him (Nassar) to hear what happened to my daughter ... the fact that he started the process of her self-destruction," according to video posted on the Lansing State Journal website.
Credit: Reuters
4

of 5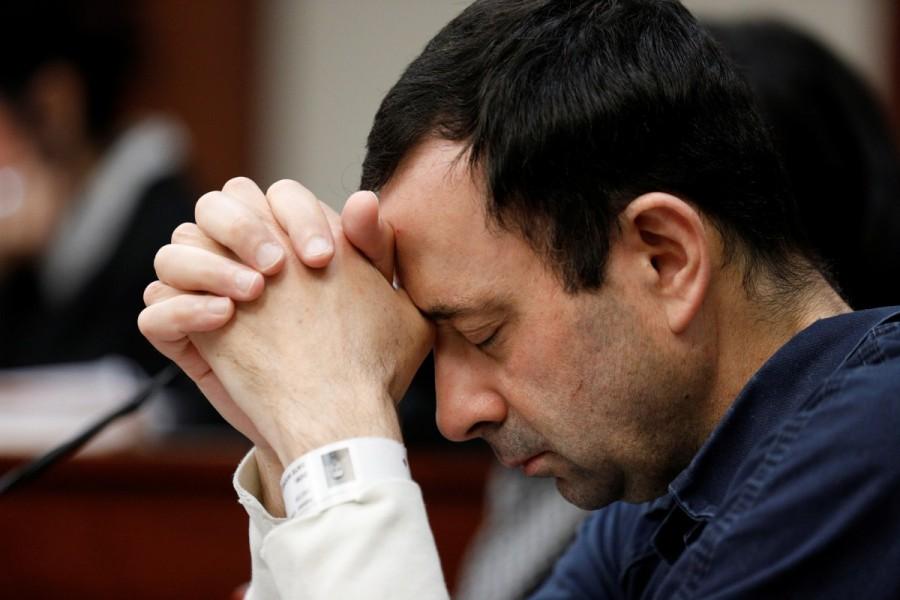 Dr. Larry Nassar listens to a victim during his sentencing hearing. Nassar, 54, the national medical coordinator for USA Gymnastics and prominent physician at Michigan State University's sports clinic, pleaded guilty to 10 counts of first-degree criminal sexual assault before Aquilina in November. He is already serving a 60-year prison sentence after pleading guilty in July to child pornography charges in federal court. Nassar has sat through the proceedings with his head bowed, not making eye contact with the victims. He apologized for his crimes at the November hearing, local media reported.
Credit: Reuters
5

of 5
Kyle Stephens said Nassar, a family friend, began molesting her when she was 6 years old and her parents did not believe her when she told them. "You convinced my parents that I was a liar," Stephens said. "Little girls don't stay little forever," she added. "They grow into strong women that return to destroy your world." Once her father realized she was telling the truth, he took his own life, Stephens said.
Credit: Reuters