1

of 3 Mega Star Chiranjeevi accepts Green Challenge
Mega Star Chiranjeevi accepted the Green Challenge thrown by NTV Narendra Chowdary Gaaru and he planted 3 plants at his home garden & he nominates actor Amitabh Bacchan, Ramoji Rao Gaaru and Pawan Kalyan to take part in this Green Challenge. The fourth phase of Haritha Haram, the flagship programme of the state government, is scheduled to be launched on August 1. It envisages in increasing the green cover in the state from the present 23 percent to 33A percent of the total geographical area. According to a statement from the minister's office, a total of 80 crore saplings have been planted as against the target of 230 crores in four years.
2

of 3 Tollywood star Mahesh Babu plants a sapling with daughter Sitara
Tollywood star Mahesh Babu plants a sapling with daughter Sitara, he also shared a picture with the caption: "Challenge accepted, @KTRTRS & @RachakondaCop ???? Thank you for nominating me...???? #HarithaHaram is a great initiative taken towards a go green environment. I now nominate my daughter Sitara, my son Gautam and my @directorvamshi to take on the challenge".
3

of 3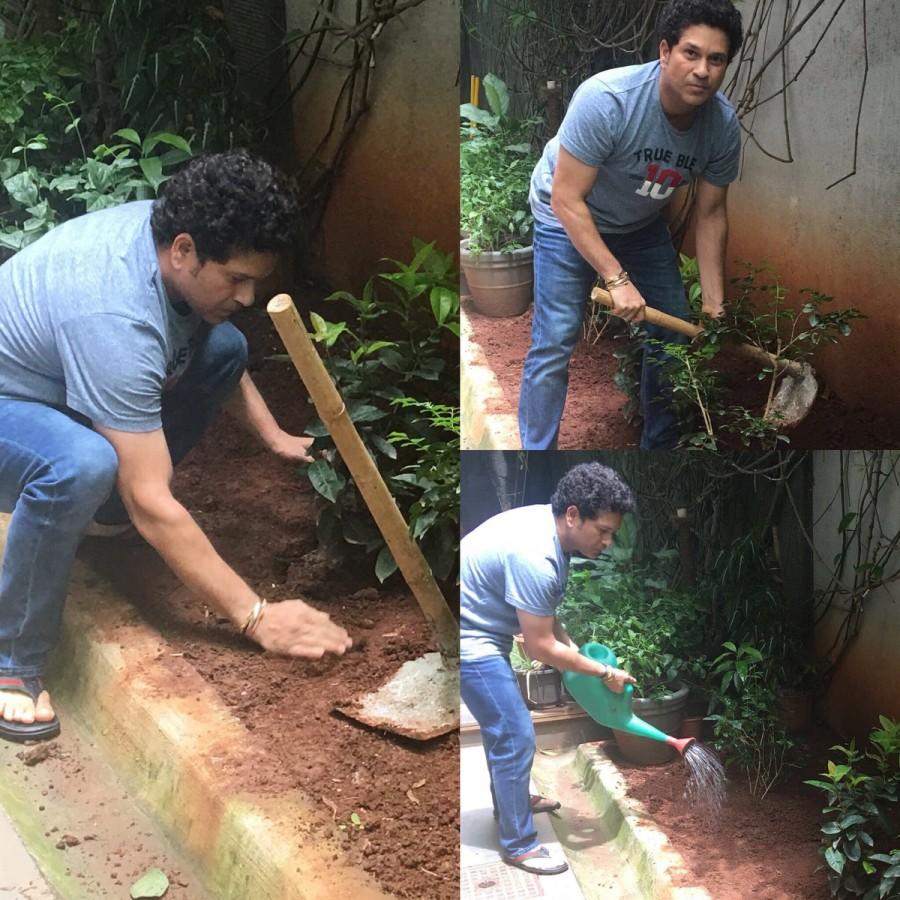 Sachin Tendulkar accepts Green Challenge
Batting legend Sachin Tendulkar on Saturday accepted the green challenge to plant saplings under Haritha Haram, after planting the tree Sachin tweeted: "Thank you, @KTRTRS, for nominating me for the green challenge #HarithaHaram. I accept the challenge and hope all of you do too. The key to a greener planet is in our hands".