1

of 4 Kolkata Knight Riders co-owners Juhi Chawla and Shah Rukh Khan cheers for Kolkata Knight Riders during an IPL 2018 match against Mumbai Indians at Eden Gardens in Kolkata on May 9, 2018. Superstar SRK also apologized for the "lack of spirit" after his team Kolkata Knight Riders (KKR) lost the match to Mumbai Indians at the ongoing Indian Premier League. Shah Rukh, who co-owns the team with actress Juhi Chawla and her spouse Jay Mehta, on Wednesday night took to Twitter to apologise to KKR fans.
Credit: IANS
2

of 4 SRK wrote, "Sports is about the spirit and wins/losses don't reflect that. But tonight as the 'Boss' I need to apologise to the fans for the lack of spirit".
Credit: IANS
3

of 4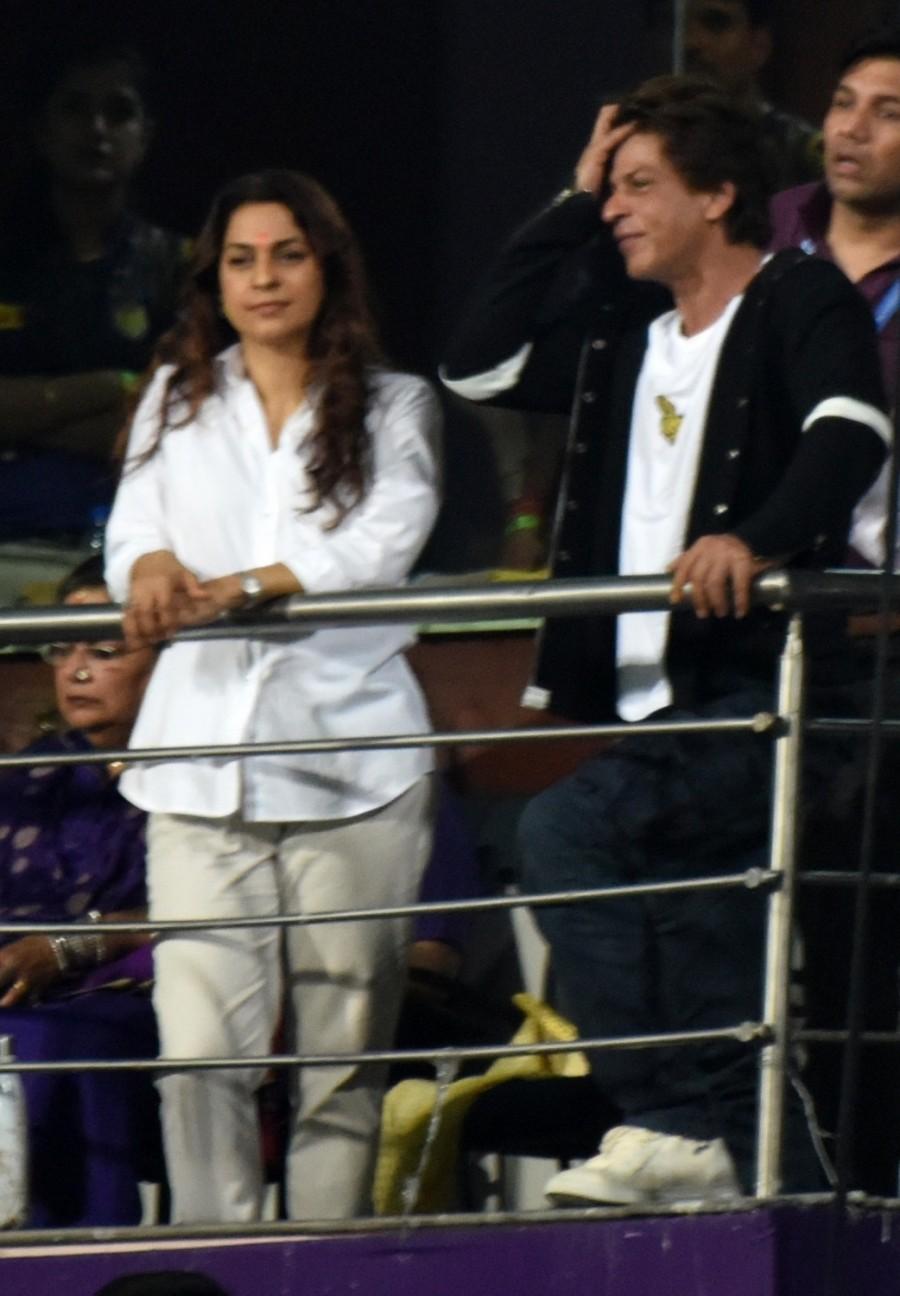 On Wednesday, Mumbai Indians outclassed Kolkata Knight Riders by 102 runs at the Eden Gardens in Kolkata.
Credit: IANS
4

of 4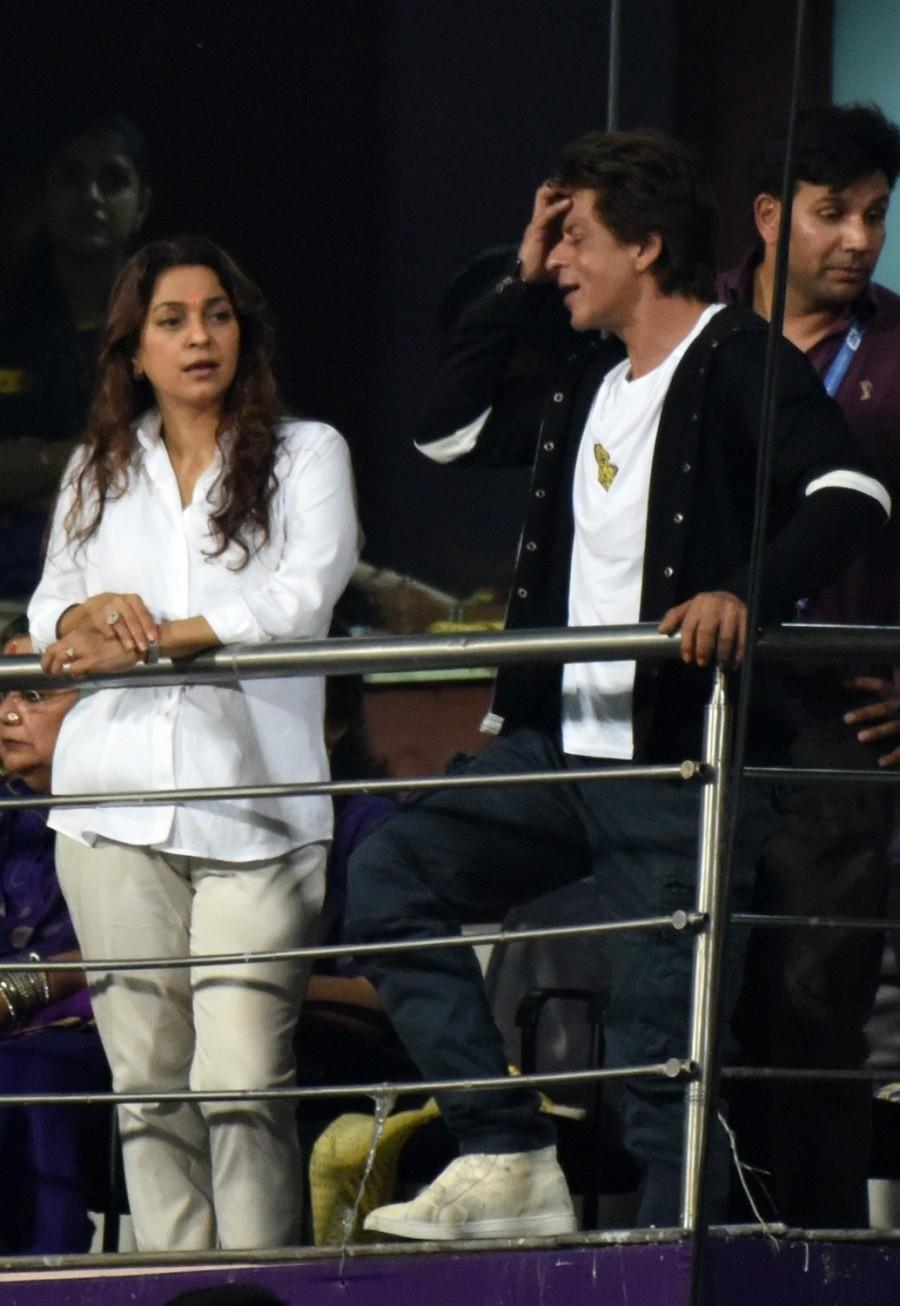 On the acting front, Shah Rukh is currently busy with Anand L. Rai's "Zero", where he will be seen playing a dwarf. The film also features actresses Anushka Sharma and Katrina Kaif.
Credit: IANS