1

of 6 Delhi Chief Minister Arvind Kejriwal on Thursday urged movie actor Kamal Haasan to join politics. The Tamil icon said all those opposed to corruption -- the AAP leader included -- were his "relatives".
2

of 6 After Kejriwal flew down here and met Kamal Haasan at his residence for around one hour, the actor, who has increasingly made political statements, said it was "a great privilege" that the Delhi Chief Minister desired to meet him.
3

of 6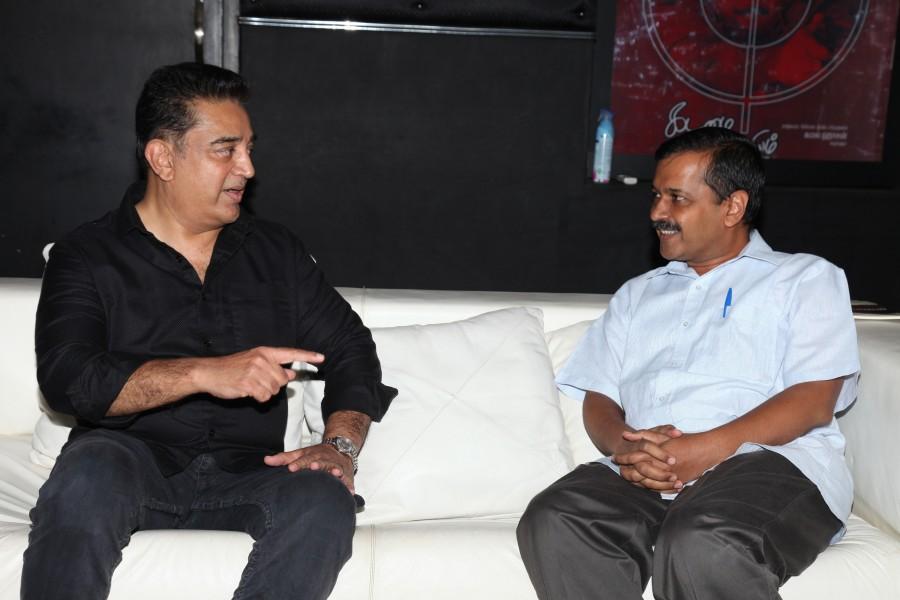 Saying the media may have guessed what they discussed, the actor said all those who fight corruption would be his "relatives" and as such Kejriwal "too is a relative".
4

of 6
Kejriwal said they shared views on various subjects and would meet again in the future.
5

of 6
The AAP leader said the country was facing the problems of corruption and communalism. People, he said, were against communalism and Kamal Haasan too had spoken against it.
6

of 6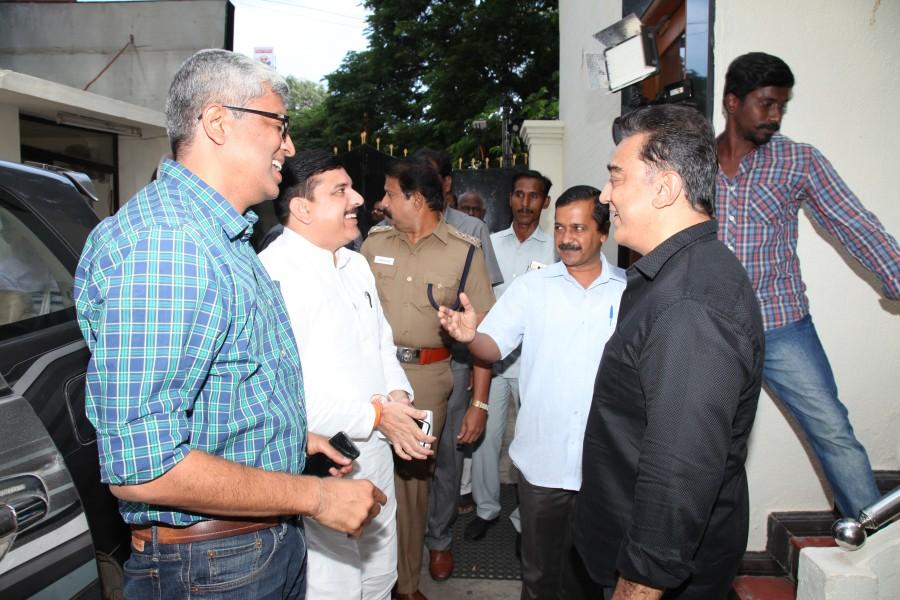 Urging Kamal Haasan to enter politics, Kejriwal said the two discussed about the situation in the country as well as in Tamil Nadu.