1

of 5
Trust Chitrangada Singh to add oomph to the outfits she wears. The actress recently made the saree look sexy by teaming it up with a furry belt. If the belt was not enough to make the outfit look ultra chic, Chitrangada's look had an edge with her saree ending with a slit. In a Shweta Kapur creation, Chitrangada was looking smoking hot in the cherry red Saree and she made desi look sexy.
2

of 5
Keeping it simple with accessories and makeup, the red pouty lips completed her look. After delivering perfect gala looks with long gowns, the actress is now bringing back the retro look with a twist each time.
3

of 5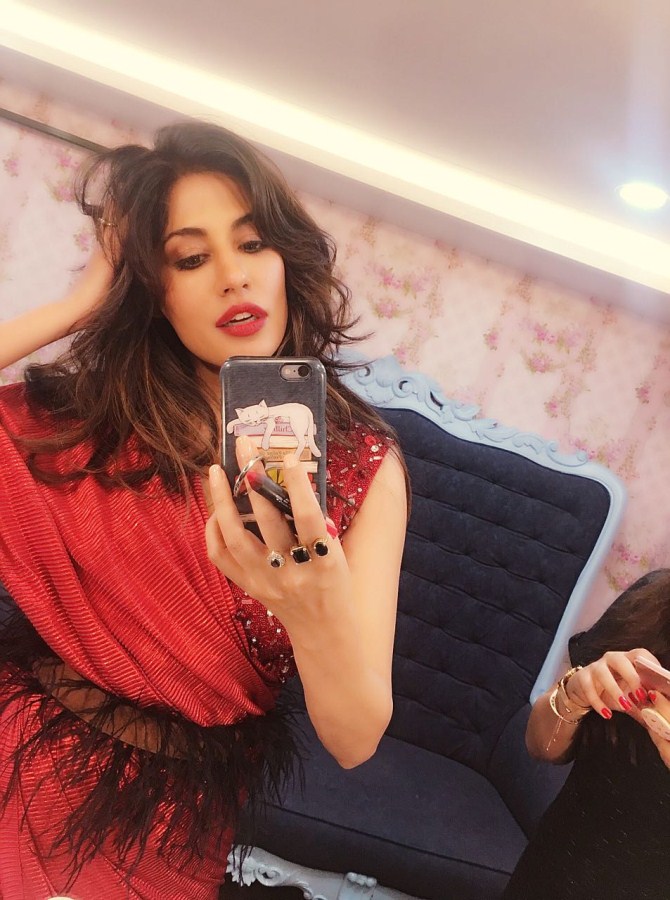 Chitrangada recently took to her Instagram sharing a video clip where the actress was seen recreating a yesteryear iconic song.
4

of 5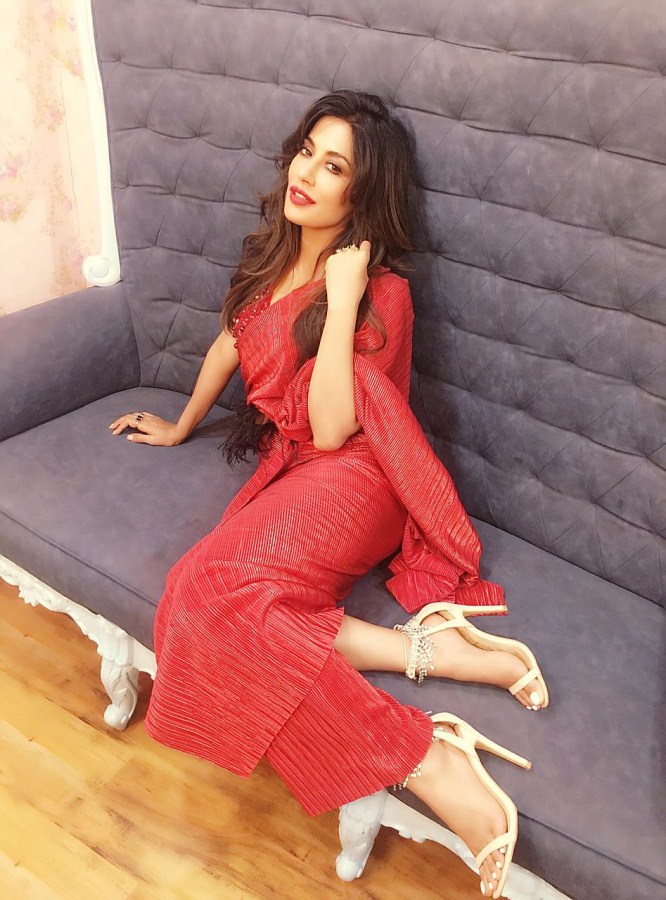 The actress was seen enjoying herself and doing funny things in the black and white video.
5

of 5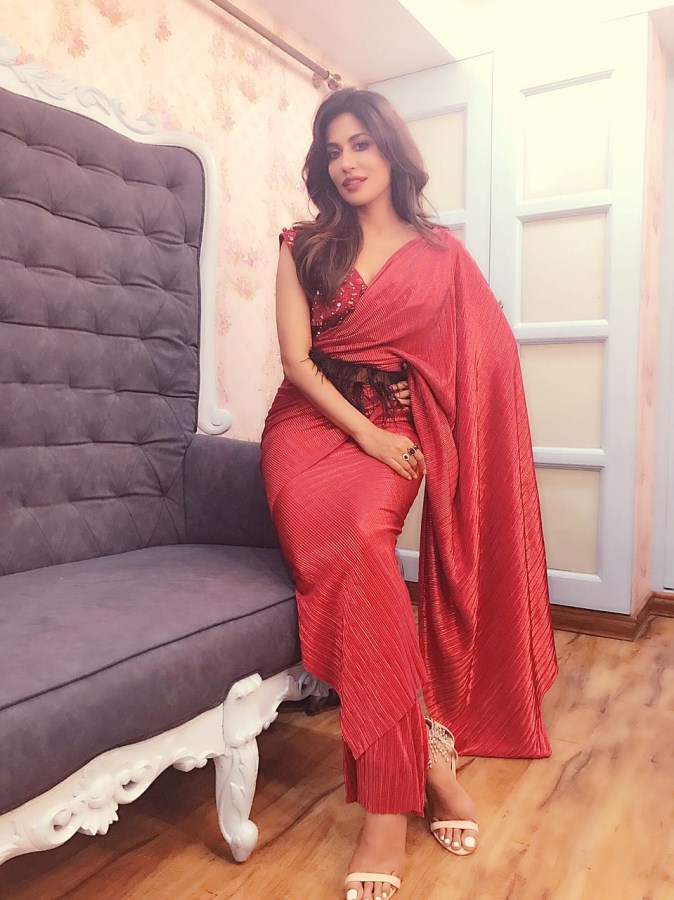 She posted it on her social media and was seen making quirky expressions.