1

of 5 Fadnavis' move came after Nationalist Congress Party (NCP) leader Sharad Pawar blamed the Maharashtra administration for lapses leading to Monday's riots and appealed for peace. The disturbances erupted in the village of Koregaon-Bhima on January 1 during the 200th anniversary celebrations of the Anglo-Maratha War between the Army of Peshwa Bajirao II with a small force of East India Company that comprised a large number of Dalits.
2

of 5 "Why did the administration not take adequate precautions for this event which has been celebrated peacefully for 200 years? Due to its lapses, there was confusion and rumour-mongering, resulting in the violence," the NCP President said. Defending the government, Fadnavis said there was adequate police deployment with six companies of security forces deployed in the entire region in anticipation of the huge crowds for the annual celebrations.
3

of 5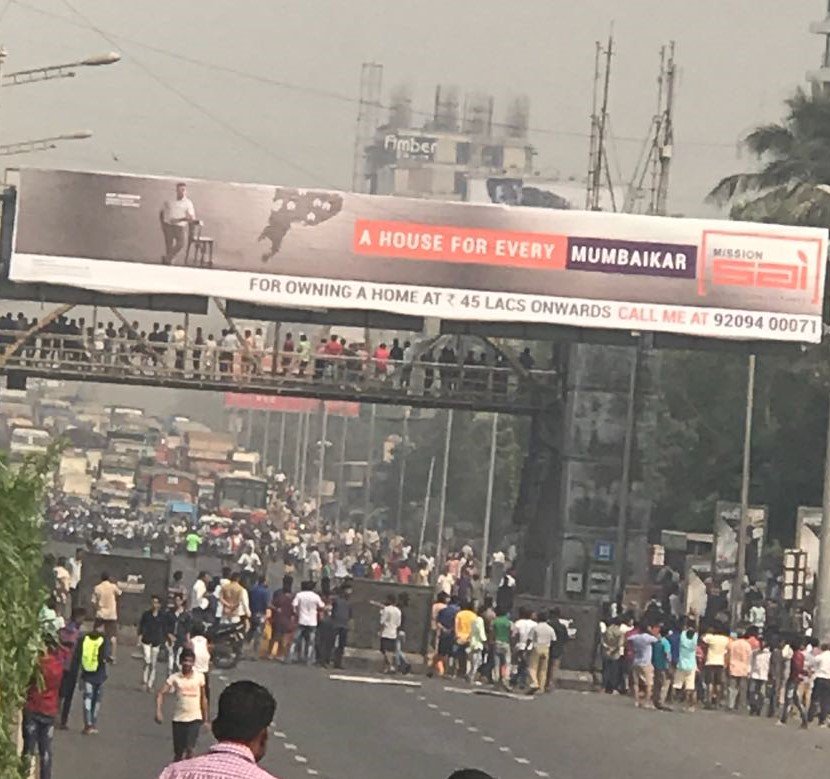 Pawar suspected the involvement of anti-social elements taking advantage of the situation to indulge in violence, which started with stoning. The administration was aware of the huge crowd coming for the event for the past three four days, he said. Hundreds of thousands of Dalits had congregated around the Victory Pillar (Vijay Stambh) erected by the British in Sanaswadi village when suddenly stone pelting started, allegedly by some rightwing groups carrying saffron flags.
4

of 5
In the clashes that ensued between the two groups, more than 30 vehicles, including buses, police vans and private vehicles, were torched or damaged. The police fired tear gas to control the mobs and prohibitory orders were imposed in the entire Pune district. The violence led to the death of Rahul Fatangale, 28, of Nanded.
5

of 5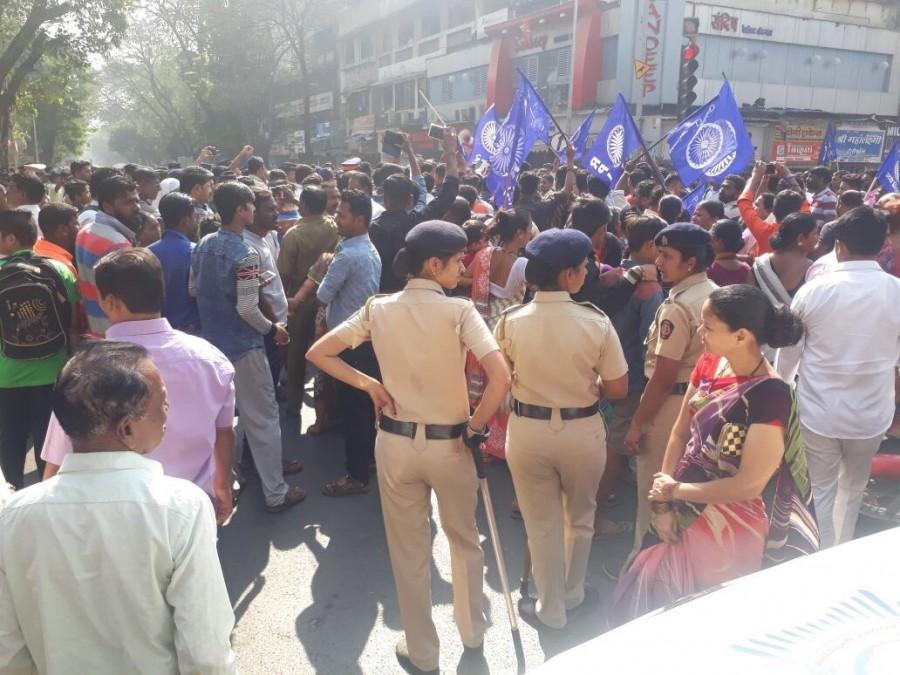 Fadnavis also targeted mischievous elements indulging in rumour mongering through the social media and said action would be taken against such persons. Meanwhile, some Dalit groups staged demonstrations in Chembur and other pockets of Mumbai on Tuesday, resulting in massive traffic snarls, including on the Mumbai-Panvel highway.