Sure, Prince George is cute and always wins hearts with his adorable smile, but now there is another prince giving him tough competition. Prince Jigme Namgyel Wangchuck or Gyalsey, the one-and-a-half-year-old crown prince of Bhutan, has taken the spotlight as the cutest royal prince.
Bhutanese King Jigme Khesar Namgyel Wangchuck is on a four-day visit to India along with wife Jetsun Pema Wangchuck and son. But young prince Gyalsey has taken over all the spotlight from his parents.
The prince, dressed in traditional national attire Gho, looked adorable as he along with his parents arrived in India on November 1. And right from the start, the young prince grabbed the media's attention when External Affairs Minister Sushma Swaraj taught him to wave at photographers.
Gyalsey then met Prime Minister Narendra Modi at his residence in New Delhi on Wednesday, and wooed him when he greeted Modi with the cutest namaste. Modi then gifted the young prince a football from the FIFA U-17 World Cup and a chess set.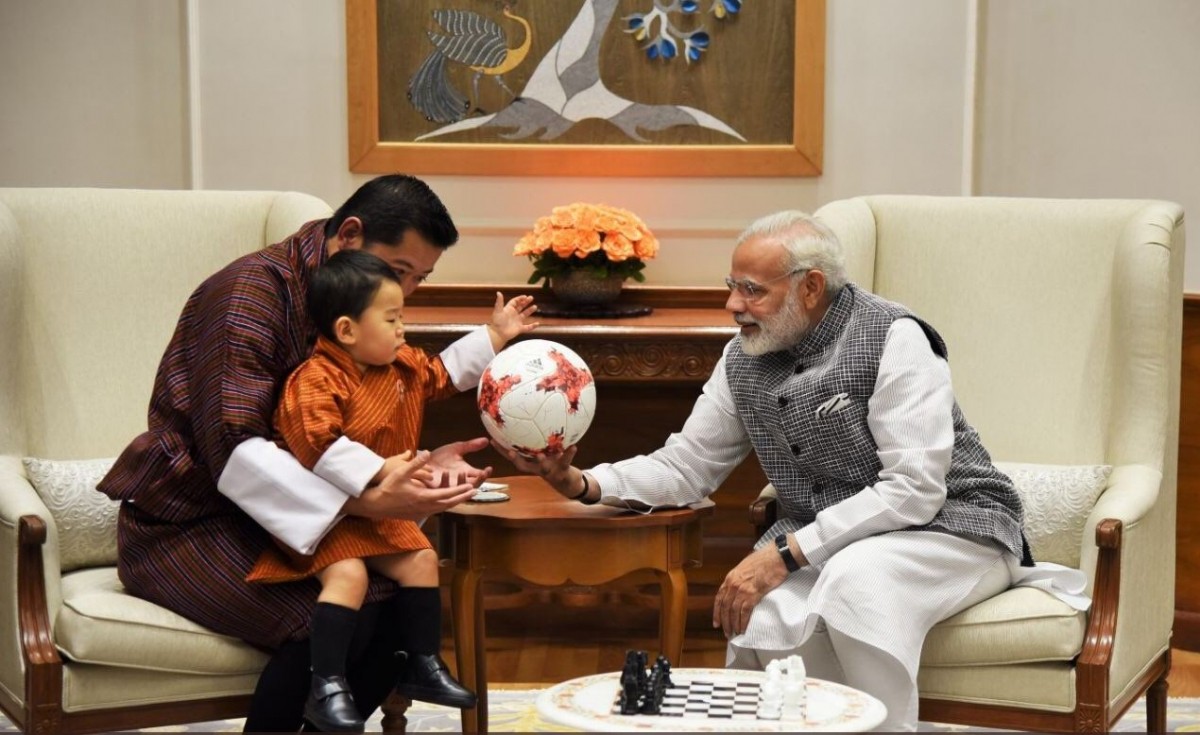 The Bhutanese royals even met President Ram Nath Kovind and Defence Minister Nirmala Sitharaman, who gifted Gyalsey some Channapatna toys from Karnataka. "With His Majesty the King, the Queen & the adorable young Prince of Bhutan. Happy to see HM the Prince like the Chennapatna (Karnataka) toys," Sitharaman tweeted.
Gyalsey's cute gestures won several hearts on social with royal watchers calling him the "world's cutest prince."
"It's time UNESCO declared Bhutan's lil prince as the world's cutest prince," a social media user said.
Here are some other reactions:
"Prince of #Bhutan proves himself a contender for world's cutest royal baby!"
"One of the cutest kids who's making waves in the news is the young Prince of Bhutan."
"Wht an absurdly adorable pic of our youngest guest-d 'prince of Bhutan' Jigme. The cutest royal baby hs stolen d heart of ppl across d globe."
"PM Narendra Modi exchanging namaste with 1-year-old Bhutan prince is the cutest thing you will see today!"
Check out the photos of the aww-dorable Gyalsey below.