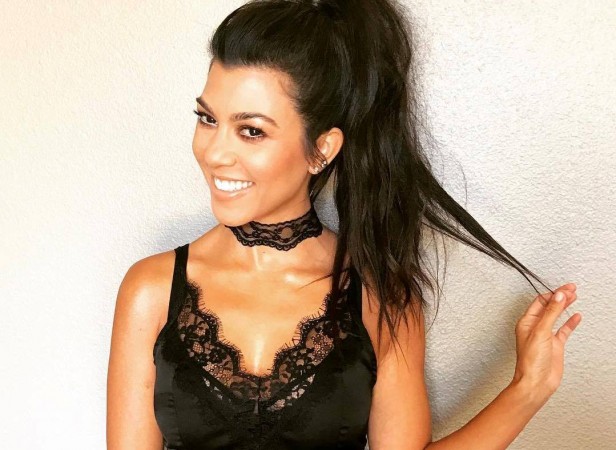 Kourtney Kardashian on Thursday evening posted online a photograph of herself flaunting her ample breasts in a top with a plunging neckline.
Also read: Justin Trudeau ain't so tough, he's even had his ass kicked by Mathew Perry! [VIDEO]
The photograph was taken some time back and it shows her on a patterned carpet doing the splits. Kourtney is dressed in a black top with a plunging neck and she has paired it with a pair of loose beige pants. "New York nights with @joycebonelli #tbt," the Keeping up with the Kardashians star captioned the picture.
Meanwhile, Scott Disick is in news as he seems to have a new excuse for his playboy behaviour: He's a self-proclaimed sex addict.
Kourtney and her on-off partner Scott Disick's relationship will be at the forefront in the upcoming season of Keeping Up With the Kardashians. A trailer for the reality show has the sisters confronting him about bringing a woman on their family trip that included Kourtney, who is the mother of his three children.
"You're just like a f–king wh**e," Kim says in the clip, which then has Disick claiming, "I'm a sex addict."
Although Kourtney has repeatedly dismissed his marriage proposal, Kardashian momager Kris Jenner is still rooting for the duo to get together. "I have always been a fan of Kourtney and Scott together, so that would be my first choice," the 61-year-old said, according to Us Weekly. "I love Scott like he's one of my kids. We've been through thick and thin, and I hang in there with him."