Mount Aso, the largest active volcano in Japan, erupted early Saturday morning, Japan's Meteorological Agency confirmed. The volcano, which is located on the southern island of Kyushu, spewed ash 11,000 meters (7 miles) into the air.
Japan's Meteorological Agency said the volcano erupted at 1.46 am local time on the peak of 1,592-metre (5,222 feet) mountain in Aso Kujū National Park in Kumamoto Prefecture. According to the Japanese media, there were no reports of injuries or death from the eruption.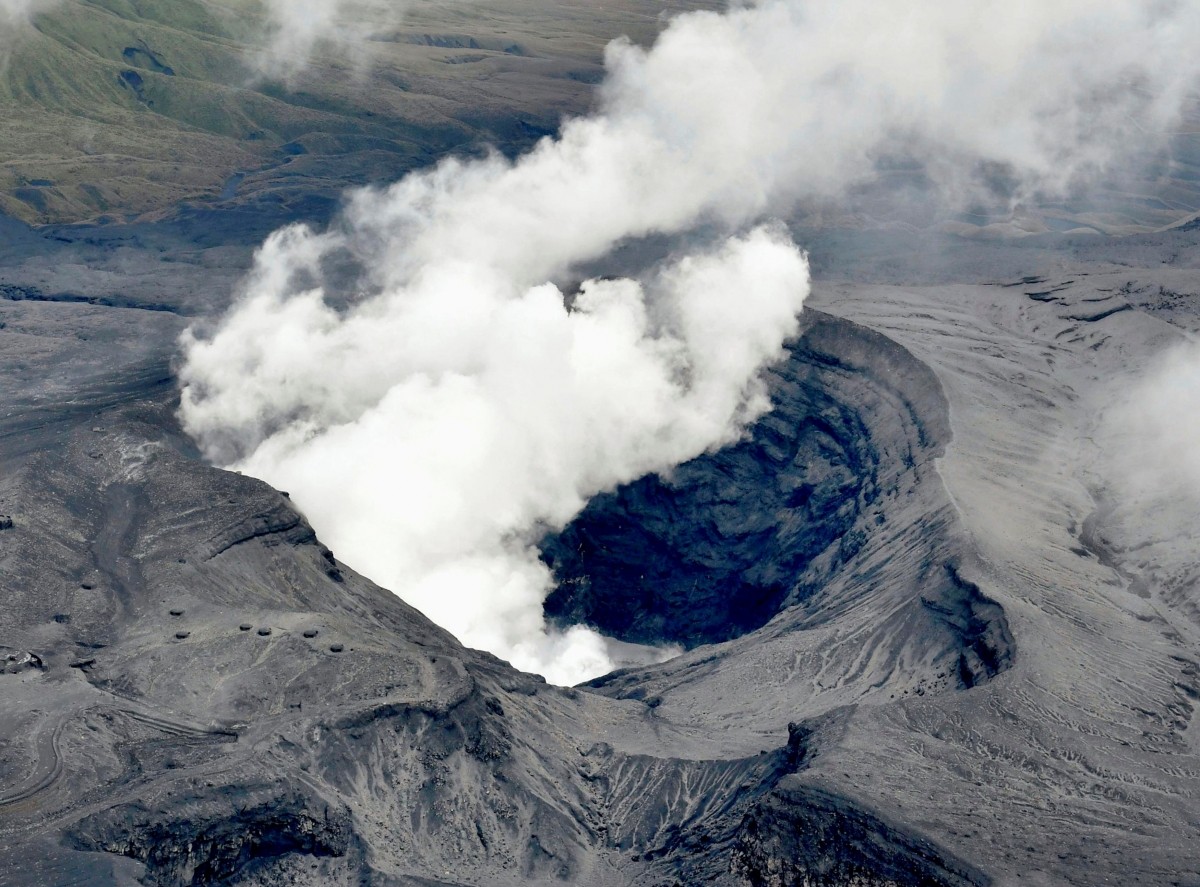 The agency issued the third-highest alert on a scale of five and warned people against approaching the volcano. They also warned of spewing volcanic ash 30,577 meters (19 miles) northeast of the mountain. Japanese media reported that for the first since January 1980, the volcano, which is said to be the among the largest in the world, erupted at the peak.
Mount Aso, which is one of the most active peaks in Japan, last erupted in September 2015.
Japan sits on the "Ring of Fire," a horseshoe-shaped area in the basin of the Pacific Ocean, where a large number of quakes and eruption are recorded. The country is home to more than 100 active volcanoes, which includes one of the largest volcanoes as well.
Check out the eruption photos of the Mount Aso below: