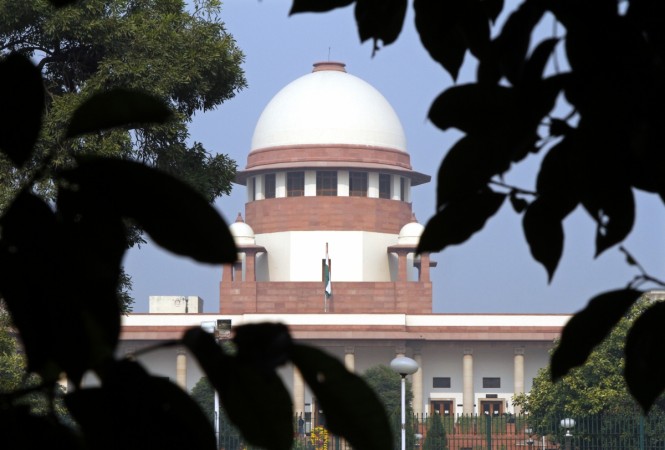 Photos of chief ministers, union ministers, governors and state ministers can be used in government advertisements, as the Supreme Court Friday reversed its 2015 order that allowed only photographs of the prime minister, the president and the chief justice of India to be used in official media advertisements. The order comes weeks ahead of the assembly polls in Kerala, Assam, West Bengal, Tamil Nadu and Puducherry.
The Centre and seven states had sought a review of the Supreme Court's previous order banning photos of chief ministers and union ministers, claiming it infringed fundamental rights and the federal structure. The Supreme Court had said in its May 2015 order that the use of photos of politicians and government functionaries in advertisements encouraged "personality cults" and called it an "antithesis of democracy."
Attorney General Mukul Rohatgi, appearing for the Centre, had said allowing the use of only the prime minister's photo would promote "personality cult" and that the PM was "first among the equals" among cabinet members, according to Press Trust of India (PTI).
The apex court reversed the order Friday. "We review our judgement by which we have allowed the publication of pictures of the President of India and Prime Minister in the government advertisements. Now we allow the publication of pictures of Union Ministers of concerned departments, Chief Ministers, Governors and State Ministers of the concerned departments," the apex court said, according to PTI.
While the order could likely see advertisements by ruling parties in poll-bound states featuring chief ministers and other ministers, the code of conduct of the election commission states the "issue of advertisement at the cost of public exchequer in the newspapers and other media and the misuse of official mass media during the election period for partisan coverage of political news and publicity regarding achievements with a view to furthering the prospects of the party in power shall be scrupulously avoided."
Earlier this month, the Supreme Court had issued notices to the Delhi government and the Tamil Nadu government for allegedly defying the judgement barring the use of photos of chief ministers in advertisements, which was still in effect at the time, according to the Hindu.
An AIADMK member refused to comment on whether the order will be used to the advantage of Tamil Nadu's ruling party.
P Sahadevan, professor at the Centre for South Asian Studies, School of International Studies at the Jawaharlal Nehru University in Delhi, told International Business Times, India that political parties could use the judgement to their benefit.
"It will certainly help ruling parties in the poll-bound states. Advertisements featuring the chief ministers can have a huge impact on voters," he said. "It is to be seen if such ads comply with the model code of conduct."