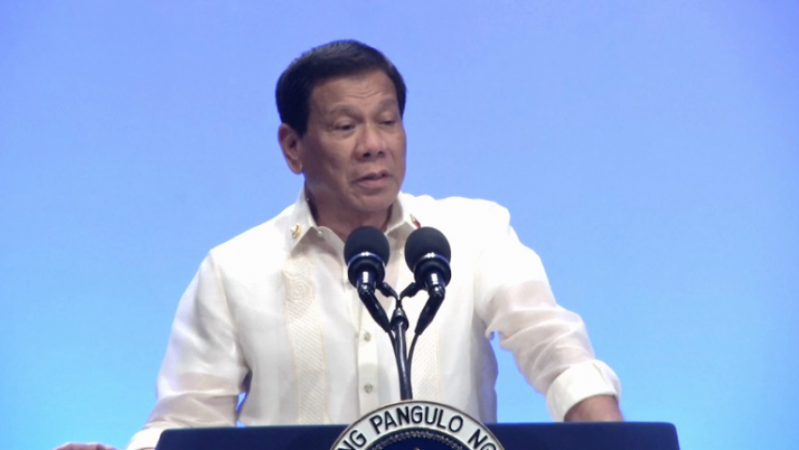 Philippines President Rodrigo Duterte has warned people in the country's besieged southern region that he will be harsh in enforcing the martial law there in the wake of a Muslim extremist siege on the city.
Duterte on Wednesday left Moscow to attend to the crisis at home in Philippines' southern Mindanao region, where militants burned buildings overnight and are feared to have taken hostages.
The Philippines President declared martial rule in the region for 60 days on Tuesday evening in an attempt to crush Muslim extremists who have aligned themselves with the Islamic State (ISIS) group. The extremists occupied a hospital, jail and other buildings in Marawi City, the Associated Press reported.
Duterte said the martial law in the region could be extended for a year depending on the time it takes to quell the problem.
"I said I would be harsh and I warned everybody not to force my hand into it," Duterte said. "I have to do it to preserve the republic."
Defence Secretary Delfin Lorenzana said troops on Tuesday raided the hideout of a top terrorist suspect in Marawi, which sparked a gunbattle that prompted militants to call for reinforcements from an allied group.
Lorenzana said dozens of militants carrying guns occupied the city hall, a hospital and a jail. The militants burned a Catholic church, a college and some houses. Two soldiers and a police officer were killed while twelve personnel were wounded.
Many militants were also killed in the gun battle in Marawi city, which is about 830 kilometres south of Manila. The officials said power was cut in the city of more than 200,000 people amidst the chaos.
"The whole of Marawi city is blacked out, there is no light, and there are Maute snipers all around," Lorenzana said in the news conference in Moscow.