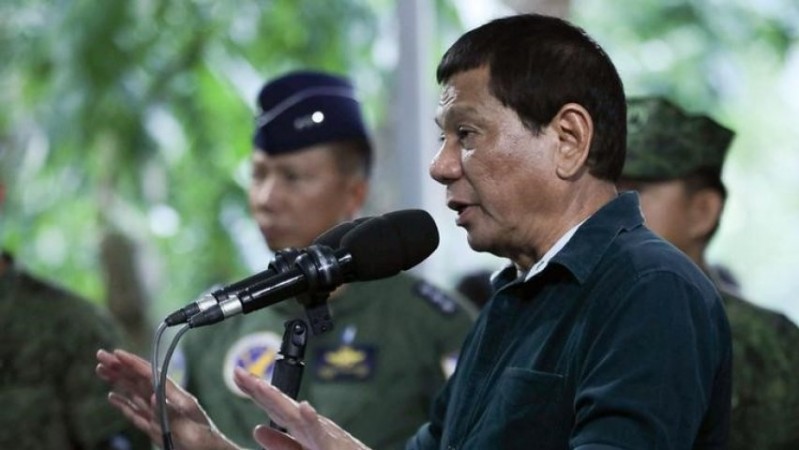 At least 13 Philippines marines have been killed in a battle against Islamist militants in the besieged southern region of the country. The military on Saturday said that this is the biggest single-day loss for the government forces in a battle which has been ongoing for nearly three weeks.
Philippines President Rodrigo Duterte has ordered martial rule in the region for at least 60 days in an attempt to crush Muslim extremists who have aligned themselves with the Islamic State (ISIS). The extremists occupied a hospital, jail and other buildings in Marawi City last month.
Military officials in the country said that a United States Navy aircraft provided surveillance for the local troops as the battle continued in Marawi on Friday. The statement confirmed that the US military is also involved in assisting the government troops to quell the urban insurrection, according to the Associated Press reports. An AP journalist reportedly saw a US Navy P3 Orion plane hovering in the skies above Marawi on Friday.
"We don't have adequate surveillance equipment, so we asked the US military for assistance. It's noncombat assistance," military spokesman Brig. Gen. Restituto Padilla said told AP by phone, citing a Philippine government policy that bars foreign troops from participating in local combat.
The US Embassy in Manila also said that the US special operation forces were assisting the Filipino troops in battling the Maute and Abu Sayyaf militants in the besieged city.
"The United States is a proud ally of the Philippines, and we will continue to work with the Philippines to address shared threats to the peace and security of our countries, including on counterterrorism issues," the embassy said in a statement.
A Philippines Air Force plane had bombed at least 11 of its own soldiers and wounded several others in a "friendly fire" last month. The plane was dropping the bomb on Islamic extremists who have laid a long siege in a southern city of the country, the military had said.