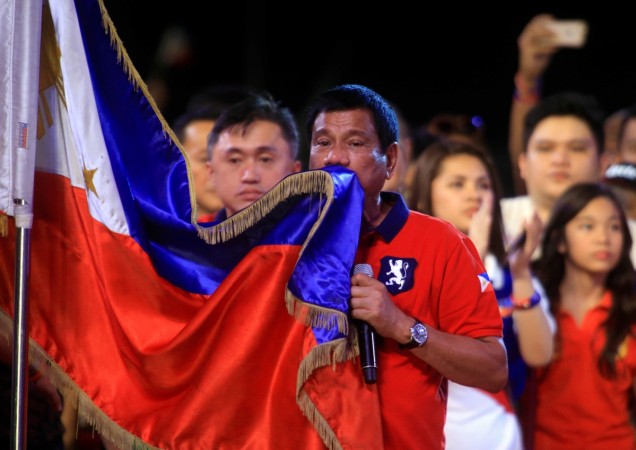 Philippines began its presidential elections on Monday amidst controversy over the reported favourite candidate Rodrigo Duterte, who has threatened mass execution of criminals and has shocked with his profanity-filled campaigns. Several killings were also reported on polling day, Monday, highlighting the violence that has plagued the elections in the archipelago nation.
However, the bigger concern, as underlined by outgoing President Benigno Aquino, is the "return of terror" if Duterte is voted to power, hinting at the dictatorship of former ruler Ferdinand Marcos, who was ousted in 1986.
Duterte, often dubbed as the "Donald Trump" of the Philippine elections, had, as the mayor of the southern city of Davao, been accused by human rights groups of extra-judicial killings of as many as 1,000 suspected criminals. He also vowed to carry out similar actions if elected president.
"If I make it to the presidential palace, I will do just what I did as mayor. You drug pushers, hold-up men and do-nothings, you better go out. Because as the mayor, I'd kill you," Duterte had said during a campaign speech last week, according to the Guardian.
Despite his controversial remarks, including ones about his Viagra-fuelled escapades with his mistresses and a joke about wanting to rape a "beautiful" Australian missionary, the 71-year-old has topped candidates surveys. According to AFP, he has a 11-percentage-point lead over the other candidates as of Monday.
President Aquino has made impassioned pleas to voters to shun Duterte. "I need your help to stop the return of terror in our land. I cannot do it alone," he had reportedly said on Saturday. His fellow Liberal Party candidate, Mar Roxas, is trailing Duterte at the second place in surveys.
Violence also marred voting day, with seven people reported killed when gunmen ambushed a convoy of vehicles near Manila early on Monday, according to AFP.