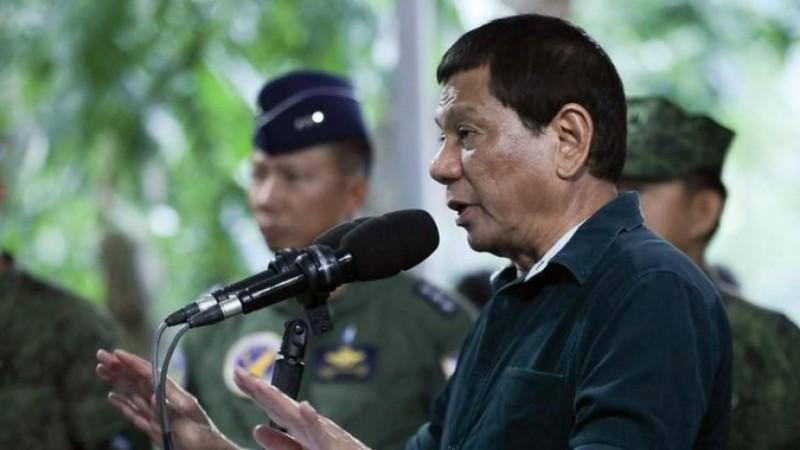 A Philippines Air Force plane bombed at least 11 of its own soldiers and wounded several others in a "friendly fire" on Wednesday. The plane was dropping the bomb on Islamic extremists who have laid a long siege in a southern city of the country, the military on Thursday said.
Philippines President Rodrigo Duterte had warned the people in the besieged southern region of the country that he will be harsh in enforcing the martial law there in the wake of a Muslim extremist siege on the city. He had ordered martial rule in the region for 60 days in an attempt to crush Muslim extremists who have aligned themselves with the Islamic State (ISIS) group. The extremists occupied a hospital, jail and other buildings in Marawi City.
The Marchetti S-211 jet, which was on a bombing run over militant positions in Marawi on Wednesday, hit a location where its army troops were locked in a close-range combat with the extremists, military spokesman Brig. General Restituto Padilla said.
The government plane had made three successful bombing runs before dropping the wayward bomb on its own troops, according to the Associated Press reports.
The military spokesperson added that an investigation into the "friendly fire" has been ordered, and that the incident just reflects the difficulty faced by the government forces to contain the insurrection despite their overwhelming number and firepower.
"Despite the stringent procedure followed, there happens even with the best of armed forces, a case of friendly fire hitting our own troops," Padilla told AP.
Reports state that at least 25 soldiers and five policeman have been killed in the clashes with the extremists in the city till now.