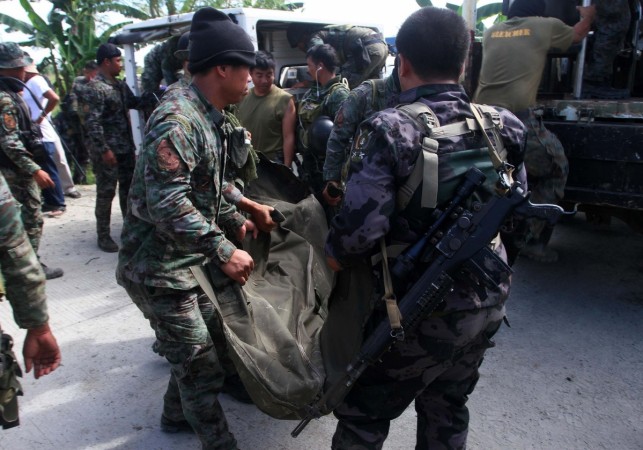 Massive fighting and shootout between police commandos and Muslim rebels in the southern Philippines on Monday left at least 43 dead, of which 37 are reported to be police officers.
The heavy fighting reportedly took place as the police were trying to arrest two suspected Jemmah Islamiyah terrorist in the town of Mamasapano, which is located in Maguindanao province, some 960km south of Manila, the country's capital.
The group was involved in planning the 2002 Bali bombings, which had killed 202 people including 88 Australians and seven Americans.
One of the US' most wanted persons with a $5 million bounty on his head, the Malaysian-born Zulkifli Abdhir, is believed to have been killed in the operation that took place in what has been regarded as a lawless region in Philippines, the Fairfax Media reported in a post carried by SMH.
The death of the militant will be a severe blow to the deadly terrorist organisation, which was allegedly involved in several bombings in the country. It reportedly also serves as a recruiting cell for the Islamic State (ISIS or ISIL) group in Iraq and Syria.
The infamous militant, also known as Marwan, was wrongly reported to have been killed in 2012 in an air strike on a rebel base located in the island of Jolo, which is part of the country.
When the group carried out the Bali bombings 12 years ago, Zulkifli was a member of the Jemaah Islamia central command. The man, who became a communications engineer in the US, is also known to be a former associate of Osama bin Laden in Afghanistan.
He had been living with the members of the Moro Islamic Liberation Front (MILF) in Maguindanao province since 2003. The group of 11,000 members signed a truce with the Philippines government last year.
The deadly fighting erupted early on Sunday when the group of police offers hunting for Zulkifli – encountered the insurgents – an incident that resulted in the death of 30 police officers, according to witnesses cited by reports.