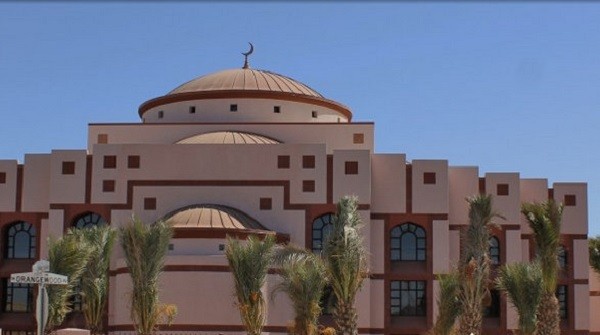 An armed biker gang in Phoenix, Arizona, plans to hold a "Draw Muhammad" contest on 29 May outside a mosque at the Islamic Community Center, which was attended by the two Isis gunmen behind the Garland, Texas, shooting.
On 3 May, Elton Simpson and Nadir Soofi drove all the way from Phoenix to Garland to open fire on those present at the "Draw the Prophet" contest in Curtis Culwell Centre there.
The two were gunned down by the security personnel and a major attack was averted.
Jon Ritzheimer, a former Marine and a vocal anti-Islam activist who is one of the organisers of the "Freedom of Speech Rally Round II", says it has been created in "response to the recent attack in Texas".
"This is not about race or any other side agenda that the Liberals are making it out to be. This is purely 100% a Freedom of Speech Rally. Stand Tall and show that we can PEACEFULLY protest our rights that are under attack. That is the sole cause for this Rally and Islam wants to silence us," Ritzheimer told Vocativ.
Ritzheimer added that his contest was also in response to the "liberals" who criticised those gathered in Texas with Pamela Geller, instead of criticising the two radical gunmen men who opened fire.
Ritzheimer is also asking all attendees to exercise their Second Amendment rights and bring firearms in case the expression of a First Amendment right "comes under the much anticipated attack".
As of now, over 600 people have promised to participate in the event. The group will walk to the Islamic Community Centre at 6 pm and hold the contest right outside at around 6.15 pm.