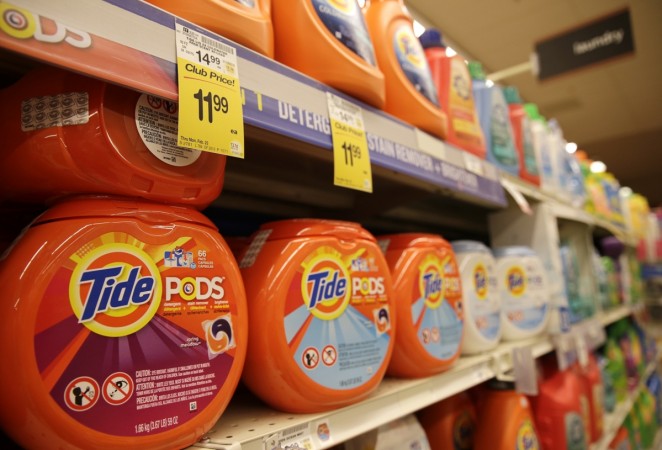 U.S.-based multinational consumer goods company Procter & Gamble or P&G has announced it is shifting away from "unprofitable" businesses in India. The company, which released its quarterly results in the U.S. on Wednesday, said it seeks to improve its domestic performance.
For the past three quarters, P&G has been saying that its India business of skincare, hair care and detergent products is growing in single digit numbers. Its Global Chief Financial Officer Jon Moeller said on Wednesday that the company had made a conscious decision to "de-prioritise" various unprofitable businesses that had a negative impact on growth rates, Business Standard reports.
"The strategic portion of our India business is growing at a high single-digit pace. Sales in the portions we are fixing or exiting have been down 30 percent. This top-line pain is worth it. We are making significant progress in improving local profit margins, up about 700 basis points," Moeller said during investors call, Business Standard reported.
P& G reportedly follows a July-June financial year.
The company is likely to exit Duracell (batteries), AmbiPur air freshness, Old Spice, which is men's after-shave lotion and Oral-B toothpaste. "It could de-focus on lower on Tide detergent and Wella hair care products business," Abneesh Roy, associate director of research at Edelweiss, said in a report, Business Standard added.
In its 2014-15 financial year, which ended on June 30, 2015, the company's business grew at 12.7 percent and clocked at Rs. 10,347 crore.
During its quarterly results announcement, P&G posted profit that beat estimates. The rise in profit was due to higher selling prices of products and cost-cutting measures, Reuters reports.
Sales of P&G, however, declined for the seventh quarter in a row, as higher pricing weighed down on volumes. Its organic sales, increased by 1 percent in the third quarter that ended in March 2016.