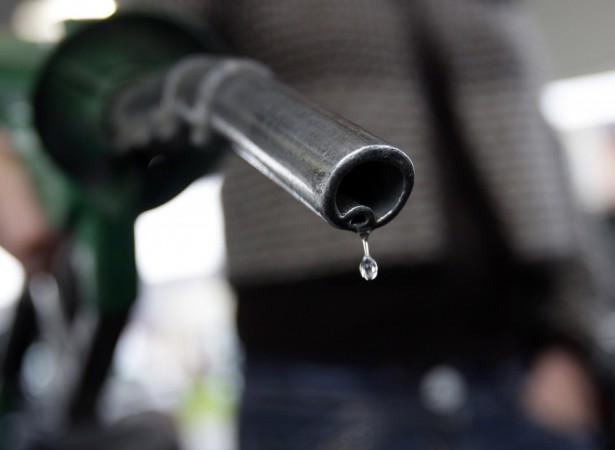 State-owned oil companies announced their decision to slash petrol prices by at least ₹2.46 per litre. The cut in petrol rates took effect on Thursday midnight.
The latest price cut comes in the wake of falling global crude oil prices and is also based on the rupee value against the US dollar. This is the second revision to have taken place following a ₹2.02 a litre rollback that took effect on June 3, Indian news agency Press Trust of India (PTI) said.
Indian Oil Corporation (IOC), Hindustan Petroleum Corporation Limited (HPCL) and Bharat Petroleum Corporation Limited (BPCL) are amongst three of the oil marketing firms which decided on the price cut.
Some of the metropolitan cities in the country will see a price reduction exceeding ₹2.46 per litre cut. According to an IOC statement, Bangalore and Hyderabad will have petrol rates slashed as high as ₹3.22 per litre, with new rates sliding down to ₹76.39 and 74.89 respectively.
Petrol prices in Delhi will now cost ₹67.7 per litre, while in Mumbai prices will drop down to ₹73.35 a litre. Kolkata and Chennai will have prices down to ₹72.24 and ₹72.27 respectively.
IOC stated that the three oil retailers are estimated to incur huge losses in revenue amounting to ₹1.51 billion, with diesel, domestic LPG and kerosene rates remaining unchanged. The firm maintained that the current under-recovery on diesel had gone up from ₹6.13 to ₹10.20 a litre; on kerosene from ₹24.16 to ₹30.53; and on the domestic LPG from ₹331.13 to ₹396.00 a cylinder.
The company also added that it shall keep a close eye on global oil prices and the rupee exchange rate in order to evaluate any effect they have on selling prices.
PTI noted that there exists a possibility of further reduction of petrol prices by at least ₹1 a litre, as the latest cut was based on average global oil prices during the first half of June. It was earlier reported that prices may drop by ₹4 per litre on July 1 onwards following the steep decline in international oil rates
As of now, global gasoline rates dropped down to almost $98 per barrel. However, the Indian rupee is continuing its freefall, with the currency now standing at 57 against the green back.
"We can sustain these prices for a sometime (without changing retail selling price). Unless there is a further drop in oil prices and rupee strengthens, a revision in petrol rates looks extremely unlikely in coming days," an unnamed source was quoted saying to the news agency.