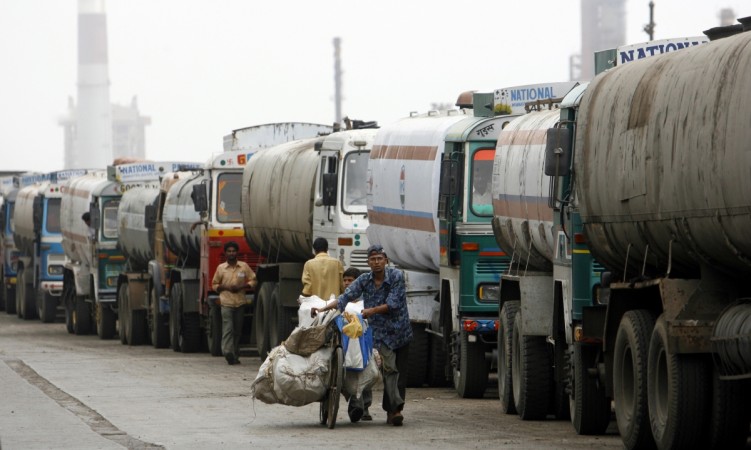 Petrol and diesel supply in Karnataka is likely to be severely hit if oil refinery Mangalore Refineries and Petrochemicals Ltd (MRPL) completely shuts down operations due to water shortage in the drought-hit state. The shutdown could happen within a week if it does not rain in the next couple of days, according to a senior MRPL executive.
"We are trying to postpone the complete shutdown by using all possible means, and at the present situation, it cannot go beyond a week," M Venkatesh, director of refineries at MRPL, told the Hindu.
MRPL is crucial to Karnataka as it fulfils about 80 percent of the state's fuel requirement.
MRPL had on Thursday commenced the process of partial shutdown of its Phase III operations, as a consequence of which petrol production will be reduced by 30 percent and diesel by 50 percent, the daiily added. The curtailment of production also extends to liquefied petroleum gas (LPG).
Earlier, on April 26, MRPL had said the initiation of production shutdown was in response to orders from the district administration to suspend water supply for seven days. The company had hinted then that a worsening situation could hit supplies.
"We will review our water management daily and do our best to keep up the product supply. However, if the situation doesn't improve in the next seven days, there is every likelihood of product supply in Karnataka getting affected," H Kumar, managing director of MRPL, said in a statement.
The company sources water for its needs predominantly from the river Netravathi.
MRPL is a subsidiary of state-run ONGC. The share price of MRPL was Rs. 67.90 at around 1:10 p.m. on Friday on the BSE, up 0.74 percent from its previous close.
MRPL will be announcing its fourth-quarter results on May 12.