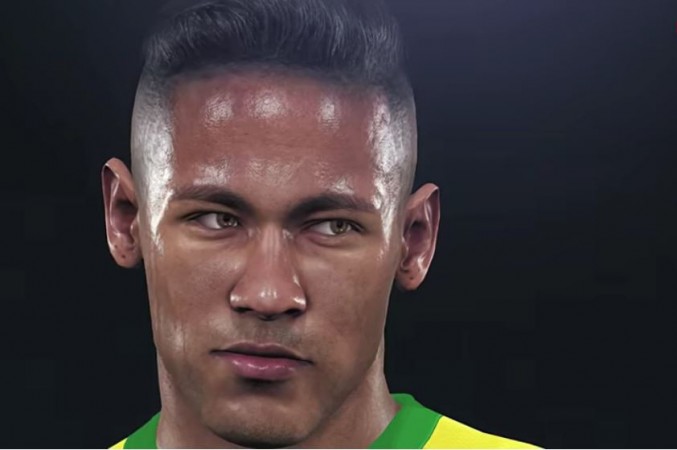 PES 2016, the football simulation video game from publisher Konami, runs into its fifteenth edition of the Pro Evolution Soccer series. The game, which was released on 15 September for PC, PS3, PS4, Xbox 360 and Xbox One, has performed well and has also garnered good reviews.
PES 2016 has been the rival of the popular FIFA 16 game from EA. It has always been compared with this game.
Konami has strived to give an edge to the game by including new content and updated roster on a regular basis. It has now announced a new Data Pack 2 and free-to-play for PS3 and PS4.
The details of the new Data Pack 2 reveals features that will be part of the update like new International Kits, team and player ID updates, new stadium and new boots and balls. The pack also aims to address a feature that was left out on the previous update.
Gameranx has shared the features for the upcoming Data Pack 2 below:
New International Kits: Kits for Germany, Italy and Spain.
Team and Player ID Updates: 51 new likenesses to the player rosters, including Fernando Torres, Kevin de Bruyne, Julian Draxler, Jamie Vardy and Aleksander Mitrovic. Further players will be added in the coming updates.
Updated Player Transfers: Rosters will be updated for all offline modes, correcting those missing in the previous Data Pack and covering all moves made until October 19th.
New Stadium: PlayStation 4 and Xbox One users can play at the legendary Brazilian Estadio do Maracana venue, complete with a unique pre-match intro sequence showing the exterior and surrounding city.
New Boots and Balls: Eight new boot styles will also be added to the game, including the latest designs from Joma, Mizuno, and Puma. The new Nike Ordem CSF and Ordem2 balls designs have also be added.
Data Pack 2 will go live on 3 December, 2015, for PES 2016.
Meanwhile, there was another announcement from the company regarding free-to-play edition for both PS3 and PS4.
This will be available on 8 December, 2015, for PES 2016. Konami will be dropping an "entry-level version" of the game that can be downloaded by those interested.
This new edition will be inclusive of Exhibition Mode. It will feature seven teams like Bayern Munich, Juventus and AS Roma. A training section and MyClub will also be part of the edition, allowing its players to go ahead and build their own team.
The players will be making use of the MyClub to pick players via points (and with MyClub coins) made by the success of the player during the matches.