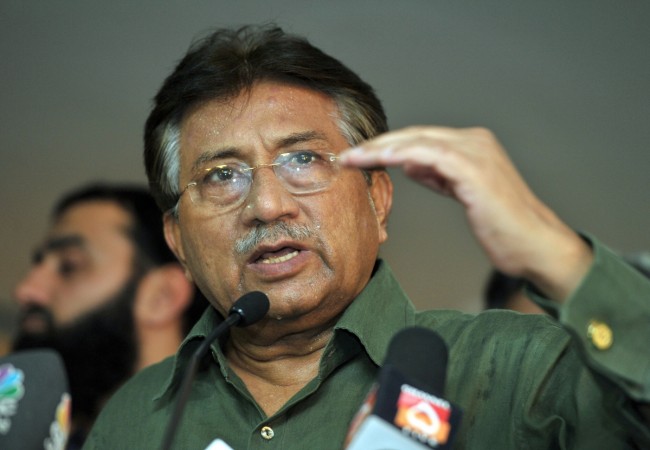 Former Pakistan president General Pervez Musharraf on Thursday said that Jaish-e-Mohammed (JeM) chief Masood Azhar is a "terrorist." Musharraf said that Azhar has been associated with bomb blasts even in Pakistan.
However, Musharraf did not state why Pakistan was not asking China to get Azhar declared as an international terrorist by the United Nations (UN). China has continuously blocked India's attempts to get the JeM chief listed as an international terrorist in the UN. China claims that there is not enough evidence to prove that Azhar is a terrorist.
"Why should China be involved when it has nothing to do with him (Azhar)," the former Pak president told a TV channel.
Musharraf was also asked about the espionage case busted in New Delhi on Thursday where a Pakistan High Commission employee was accused of spying and stealing defense-related documents. Musharraf, however, denied being aware of the incident and said that "if at all it has happened, (it) shouldn't be encouraged."
The former Pakistan Army chief also criticised the current Nawaz Sharif government for not being aggressive. Musharraf also accepted that the Pakistan government has not done too well in diplomacy on international front, but also added that Pakistan should not be taken granted by anyone.
The former president was also asked about the terror camps in Pakistan-occupied-Kashmir, to which Musharraf said that he does not know about them. "I will let you know only once I get the count of these camps which you are talking about," he added.
Musharraf also referred to the "surgical strike" conducted by India in PoK and said that Pakistan has a strong army and is a nuclear-powered nation, no one can bully the nation.
Musharraf also called Prime Minister Narendra Modi's sudden visit to Pakistan to greet
Sharif on his birthday, an artificial move. He said something concrete needs to be done and both the nations need to come up with a formal solution.