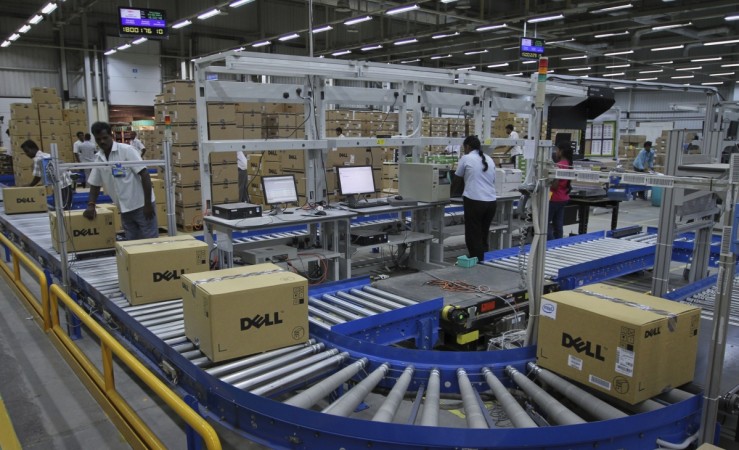 If Prime Minister Narendra Modi and Finance Minister Arun Jaitley were to accept a suggestion by computer manufacturers in India, you could get a loan at 3-4 percent per annum to buy personal computers (PCs). The icing on the cake would be income tax exemption for the amount spent to buy a PC; this should herald "achche din" for manufacturers such as Dell, Lenovo and HP.
It would also encourage Indians to go digital and embrace cashless transactions, a new fad in India ever since the government scrapped Rs 500 and Rs 1,000 currency notes.
"To increase PC penetration, it was also proposed that easy loans (3-4% per annum ) should be provided by banks for the purchase of personal computers and cost of PC should be allowed for deduction under Section 80C of Income Tax Act," a finance ministry official said on Saturday, after the customary pre-budget consultative meeting with the IT industry.
The proposed incentive to buy PCs will be "catalyst for a transformation of the country to a digital economy and knowledge economy," the ministry said, summing up the meeting with the industry leaders that comprised both software and hardware segments.
The two bodies representing the IT industry in India are Nasscom (software) and MAIT (hardware). MAIT was represented by Nitin Kunkolienker, vice president.
PC sales in India stood at 11.2 million units in the financial year 2015-16.
NaMo's DeMo hits industry hard
Sales of PCs and other devices have been hit as a result of demonetisation (DeMo), also referred to as "surgical strike" on black money.
"Demonetisation induced cash crunch has indeed impacted consumer's PC purchase, as lower cash velocity is forcing consumers to postpone their discretionary purchases. More than half of PC buying from retail and exclusive stores in India is done through cash, hence we are anticipating that demonetisation should further bring down the consumer market by 33 percent in Q4 2016. The lower tier cities are more cash driven and the magnitude of impact will be larger compared to metros," Manish Yadav, associate research manager, client devices at IDC India, said in a statement last month.
The sale of tablets is expected to drop significantly in the quarter ended December 2016.
"From 1.06 million units in Q3 (September quarter) 2016, considering the seasonal decline in Q4 and impact of demonetisation, the tablet shipments is expected to sharply decline sequentially by 23 percent in Q4 2016," Karthik J, senior market analyst, client devices, IDC India, had said in a statement last month.
In the September quarter, 2.5 million PCs were sold overall, marking a decline of 22.5 percent on a year-on-year basis though there was a sequential growth of 17.3 percent over June quarter. The commercial segment accounted for 1.13 million units while the consumer segment accounted for the rest, according to an update by IDC on November 21, 2016.
Top PC sellers in India are Dell, Lenovo and HP.
As is well known, India's top software companies include TCS, Infosys, Wipro, Tech Mahindra, HCL Technologies and Mindtree.