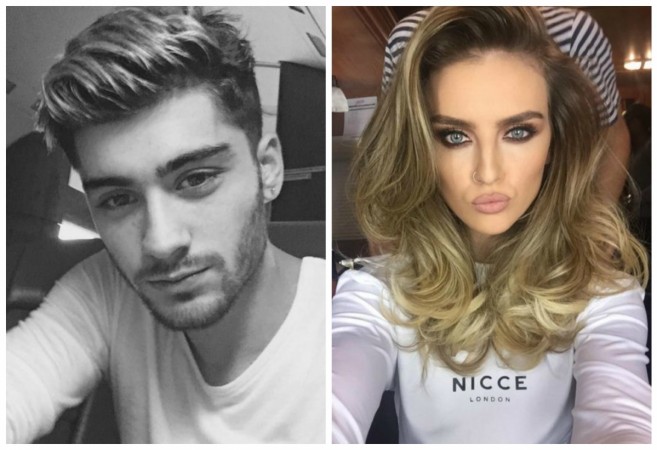 It's been a few months since Zayn Malik and his ex fiancée Perrie Edwards called off their engagement. Since then, both singers seemed to have moved on. The former One Direction member is even dating supermodel Gigi Hadid and is seen making out with her in his new video "Pillowtalk".
Does this affect Perrie Edwards at all? Is the Little Mix member sad after watching the Victoria's Secret super model in a song originally written for her?
The latest news suggests that Perrie, 22, is pretty upset after watching "Pillowtalk." Insiders told Hollywood Life that the singer has "mixed feelings" about the video.
"It's just weird for her watching Zayn with Gigi in the video when the song was really inspired by Perrie's relationship with him," the source told Hollywood Life.
Although Perrie seems to have moved on, it appears that the video has reignited memories of her relationship with Zayn. The publication quoted a source as saying that Perrie felt weird after watching her fiancé of two years move on so quickly.
Perrie and Zayn got engaged in August 2013 and split two years later, in August 2015. Since then, Zayn Malik has been linked to other women, including British model Neelam Gill.
Zayn's new song "Pillow Talk" is part of his new album "Mine of Mine." The song is about a couple being intimate in the bedroom. In an interview with Apple Music Beats 1, Zayn admitted that he wrote this song two months after breaking away from One Direction, whilst he was still engaged to Perrie.
Another Hollywood Life article claimed that Harry Styles dislikes Zayn's new single. However, a source close to Zayn said, "Whether they like it or not, they are not his fan-base. He can't spend time focusing on their thoughts."
Watch the video here: