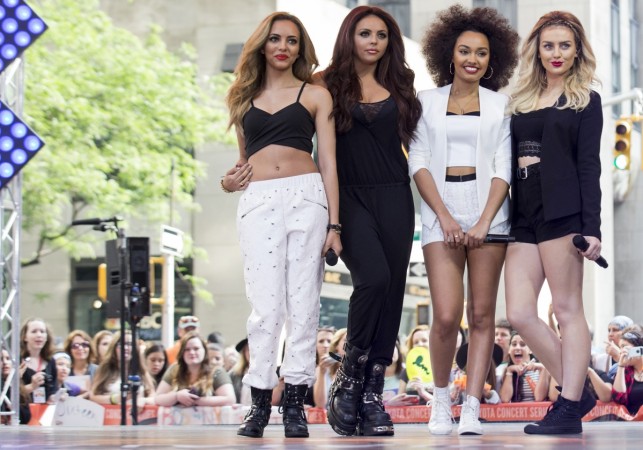 Zayn Malik's ex girlfriend Perrie Edwards has been silent about her relationship with the former One Direction member ever since their break up. But it appears that she has a thing or two to say about her four-year relationship with Malik.
According to reports, Edwards, who is scheduled to perform with her Little Mix band members at X-Factor on Sunday, October 16, is going to reveal details about Malik in their latest song, A Shout Out To My Ex.
A Sun report claims that the band's single is a diss track aimed at Malik and one that reveals information about the two singers' sex life. This is evidenced in the line, "I hope she gettin' better sex, Hope she ain't fakin' it like I did, babe."
The song also includes another reference to their relationship, which is felt in this line: "Guess I should say thank you, For the 'hate yous' and the tattoos, Oh baby I'm cool by the way, Ain't sure I loved you anyway."
The lyric is in reference to a tattoo of Edward on Malik's bicep. However, Malik got it erased a few months ago.
The Little Mix band member, who is now dating Luke Pasqualino, was reportedly down in the dumps when Malik ended their relationship through a text message.
The Pillowtalk singer is rumoured to have cheated on her while on tour and this is the first time Edwards has been vocal about her relationship with Malik.