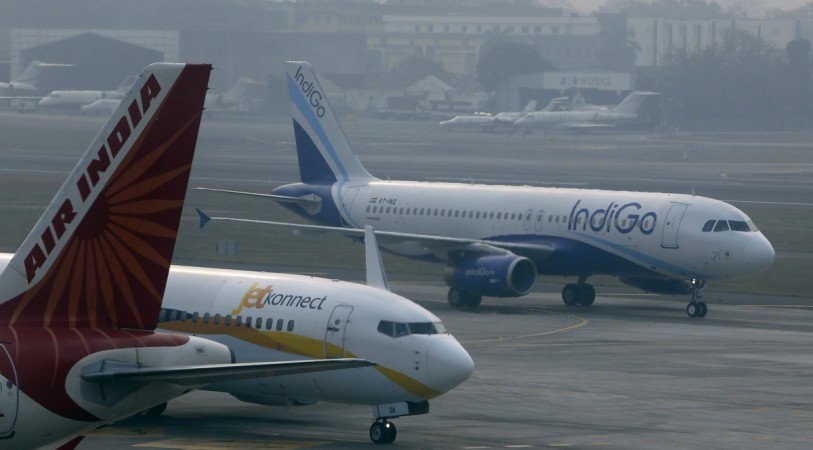 From domestic cleaning services to airlines, almost everyone wants to provide an app to their users. Airlines — both domestic and international — are increasingly vying for a coveted spot on the customers' smartphones.
However, airline companies, users and industry watchers remain divided over the question whether such apps are really worthwhile or if they're part of a growing fad that will eventually fade into obscurity.
"While these apps are sometimes useful, their utility is primarily restricted to the time just before I am flying and even then, it is not so useful all the time," Moumita Ghosh, a talent specialist with Futurestep Recruitment Services, told International Business Times.
On the other hand, David Lau, general manager at Singapore Airlines' India operations, says: "Passengers actively track their miles and previous trips through the app," referring to customers enrolled on its frequent flyer programme.
Airlines also claim to have witnessed a good number of flight bookings coming in from the apps, despite the profusion of third-party apps from players such as Yatra, Expedia, Goibibo, all of which aggregate pricing data as well as help travelers book flights and hotels.
"I would ideally just install the app when I need it and that too primarily for comparing fares with the offer price on a MakeMyTrip and other similar apps," Debabrata Mukherjee, an employee at Indian Oil who flies frequently, told IBTimes.
However, airlines say the best price for tickets is always available on their own website and app.
"I would not want to book my tickets on the app generally, considering how often the payment fails on the app," Mukherjee said. "However, if there is a substantial price difference on the app, I will consider it."
Flexibility appears to be key in the debate over the relevance of each airline having its own app.
"I do not like being locked into one app and not being able to compare prices and timings across airlines as is the case with individual airline apps," said Supriya Kumaraswamy, a writer with a Bangalore based organisation.
The airlines, though, maintain that their customers are using the app not just for the cheapest fares but also for checking in for their flight and tracking flight timings.
IndiGo, one of the country's leading airlines, told IBTimes that its app made sense considering that an average Indian user spent 169 minutes on his/her mobile.
"Customers normally use the app to manage their trips, check-in and for flight status updates," Lau said, though some customers disagree.
"A simple Google search with the date and flight number will give me all the necessary details," said Moinak Pal, a student in the city. "There are only a specific number of apps I can have on my phone and don't clutter my phone with apps that I rarely have any use for."
Innovation and ease of navigation also plays a major role. While the airlines are continuously trying to bring new offerings to their app, the customer is looking for a healthy mix of innovation and easy navigation.
"On the Singapore Airlines' app users can expect new features on a regular basis. Push notifications and destination information are some of the features that will be rolled out in the near future," Lau said. "As the mobile app is continually innovated upon, it will provide other functionalities, outside of the traditional airline offerings."
IndiGo, which is one of India's most popular and profitable airlines, said the company used its app extensively for marketing efforts.
"Mobile applications are gaining momentum and keeping in mind this trend IndiGo recently launched '6EAppsters', a virtual appathon," IndiGo said. "As part of '6EAppsters', the airline invited travel enthusiasts, ideators, innovators and start-ups, among others, to participate in this campaign which presented solution-based ideas to the leadership on making travel simpler in the country."
However, Kumaraswamy said: "I find it very difficult to navigate across the apps of airlines such as Jet Airways and IndiGo with very slow processing and frequent crashes," adding: "All the information I need, is not easily accessible on the app all the time."