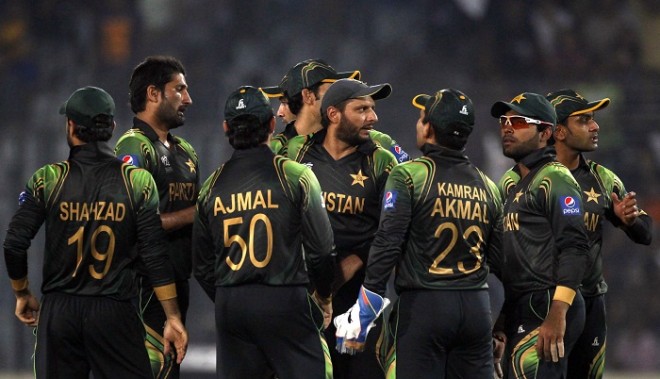 Pakistan have played below-par cricket in ICC World T20, and have grabbed headlines for their poor performance. Former Pakistan pacer Shoaib AKhtar has taken a dig at those involved with Pakistan cricket, saying they care about their earnings only and not about the system.
The Men in Green have won only one game so far, against Bangladesh. They suffered defeats to New Zealand and India, which has decreased their chances of reaching the semifinals. However, all is not over for Pakistan, who have a slim chance of reaching the last four, but for that they need to beat Australia first, and hope other results go in their favour.
It is that their performance of late has been dismal: They have actually not played good cricket for some time now. Pakistan played poorly in the Asia Cup and also lost to New Zealand and England in the ODI and T20 formats last year.
Akhtar hopes some new people should be brought in to work towards the betterment of Pakistan cricket, and money should not be thought about.
"This downslide didn't happen overnight it started happening few years ago and I kept on warning a day will come when we will even find it hard to beat Bangladesh. No one listened including the board. What can one say I can only hope now that sensible decisions are taken now and those people are brought in to serve Pakistan cricket who care about Pakistan, not about their salaries, fees and perks, [sic]" Press Trust of India quoted Akhtar as saying.
"What is tragic is that over the years people given key positions in Pakistan cricket and the team have only worried about how much they are earning not about the system or performances."
There are reports suggesting the team's head coach Waqar Younis, chief selector Haroon Rasheed and current skipper Shahid Afridi might be shown the door. Afridi has been in the news for all the wrong reasons of late, which has not helped his case. Sarafraz Ahmed could become the next Pakistan captain.
Pakistan have always been a talented side in world cricket, but it is a huge disappointment to see these players failing to deliver at the international stage. World cricket will be much better off with a competitive Pakistan team.