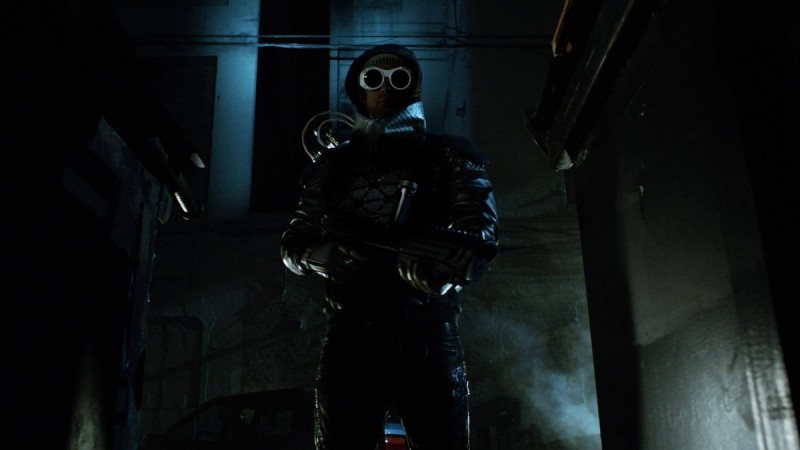 After months of wait, "Gotham" is returning to Fox on Monday, Feb. 29, 2016, with Season 2 Episode 12 "Mr. Freeze." It will mark the beginning of the "Wrath of the Villains" and introduce a whole new set of villains, starting with Mr Freeze aka Victor Fries (Nathan Darrow).
As most fans probably already know, Fries was a cyrogenics engineer who is doing everything in his power to freeze his terminally ill wife Nora (Kristen Hager) before she dies. It is with these intentions that he is seen snatching bodies left off the streets, creating problems for Gordon (Ben McKenzie) and Harvey (Donal Logue).
However, Mr Freeze is not the biggest villain in the second half of Season 2. That honour goes to Dr Hugo Strange (B.D. Wong), a young Arkham Asylum professor who conducts inhumane experiments on people. From the promo for Season 2B of "Gotham," it looks like he is planning on doing some of those experiments on everyone's beloved villain, Penguin (Robin Lord Taylor).
Also Read: Deathstroke, Amanda Waller and other TV characters killed by 'Suicide Squad'
In the promo, Strange is heard saying, "Here at Arkhum we have a number of intensive treatment programs... Rehabilitation. That is why you're here after all. To be cured of your sickness. You are sick". Presumably, he is speaking to Penguin, who is seen getting strapped onto a chair for some sort of sadistic treatment.
Fans will remember that Penguin had encouraged Gordon to murder Theo Galavan (James Frain) in the mid-season finale. He also took the fall for Galavan's death, but as Gordon already knows, none of Penguin's offers come for free.
Watch Season 2 Episode 12 of "Gotham" at 8 p.m. (EST) on Monday, Feb. 29. You can also live-stream "Mr Freeze" via Fox Now!