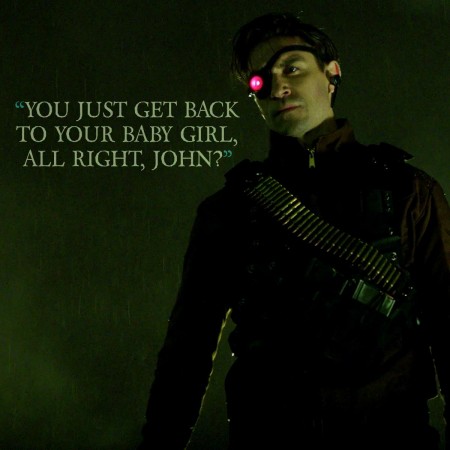 DC has a strict policy about not mashing up the TV and movie universes, which is why many famous characters that appeared on "Arrow" and "The Flash" are being killed off left, right and centre. With the impending release of the "Suicide Squad" movie, they cleaned the slate so that fans don't get confused about the characters.
Save for Flash, who will be played by Ezra Miller in the movie while Grant Gustin will continue to give life to the scarlet speedster in the CW show, no character appearing on "Suicide Squad" will be alive on the small screens. Here are some characters that appeared in "The Flash" and "Arrow" that got killed off or will soon go hell-wards, thanks to the big budget movie.
Deadshot aka Floyd Lawton – The anti-hero/assassin, who was introduced as the killer of John Diggle's (David Ramsey) brother in "Arrow," was captured by ARGUS in Russia. He died a hero while helping the rest of his "Suicide Squad" escape after a mission in the series. However, Michael Rowe had returned as Deadshot of Earth-2 for an episode of "The Flash." In "Welcome to Earth-2" Flyod Lawton of Earth-2 was nicknamed Deadshot, not because he was the world's best marksman, but because he probably was the worst, and was killed off towards the end of the episode.
Will Smith is playing Deadshot in "Suicide Squad"
Amanda Waller – She is the director of ARGUS and the leader of the Suicide Squad. She has made very questionable choices in "Arrow," but she was undeniably a badass, and fans had started loving her. She was shot in the head by Joyner (Erik Palladino), a high-ranking member of a criminal paramilitary organisation called Shadowspire, after she refused to give them access to Rubicon in Season 4 Episode 11.
Viola Davis is playing Amanda Waller in "Suicide Squad"
Deathstroke aka Slade Wilson – As of now, Slade Wilson is safe, if a little insane, in an ARGUS prison on Lian Yu. However, it has been confirmed that because the character is tied up with another live-action project, DC will kill him off in "Arrow." Considering Shadowspire is going to lead Team Arrow back to Lian Yu, fans can expect to see Manu Bennett return for his swan song.
Captain Boomerang aka Digger Harkness played by Nick Tarabay stays in the adjacent cell to that of Deathstroke, and while his death has not been announced, it is imminent, considering Jay Courtney will be taking on the role in "Suicide Squad."
Sharpner aka Mark Scheffer was killed off in Season 2 of "Arrow" and to be fair to DC, they probably did it because Sean Maher's version of the villain thought that he could screw Amanda Waller over and get away with it. He was blown up by Waller, who had implanted an explosive chip inside his body when he tried to escape during a Suicide Squad mission.