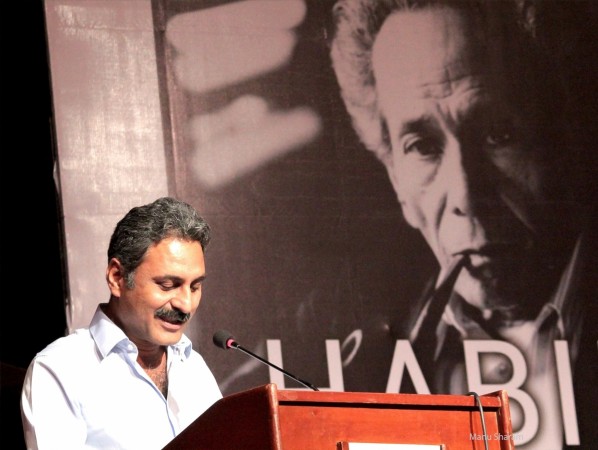 Indian filmmaker Mahmood Farooqui was sentenced to seven years in jail and Rs. 50,000 fine for raping an American woman. The Delhi's Saket court also said that if the fine was not paid a three-month term would be added to his sentence.
The Delhi Police had sought maximum punishment of life imprisonment for Farooqui, who was the co-director of the acclaimed film, "Peepli Live." The final arguments for the case were heard on Aug. 2, 2016. Farooqui raped the 35-year-old American researcher in 2015. He was convicted on July 30.
The American woman, a researcher from Columbia University, was in India to work on her doctoral thesis. She was raped in Farooqui's house at Sukhdev Vihar, South Delhi on March 28. He denied committing the crime.
Farooqui was charged under Section 376 of the Indian Penal Code (IPC). Apart from the rape survivor's testimony, emails and call records were used as evidence for the case.
The filmmaker, apart from his contribution to the making of "Peepli Live," is known for his attempt to revive Dastaangoi, an Urdu story-telling technique, in India.
Rama Lakshmi, a writer for Washington Post and curator of the Remember Bhopal Museum, wrote on her Facebook page about the incident on Aug. 1. She claims to be friends with both Farooqui and the American woman, who was an "Indophile" and came in touch with the director regarding her research on Gorakhpur.
"She met me that day not because I am a journalist. But as a woman-friend. In her narration to me, there was a lot of shock and disbelief over what he had done to her. She wrote an email to him telling him what he did to her was wrong, and that he should know he cannot go through life doing this to other women. He replied to her email with a short apology," Lakshmi said on Facebook.
The female researcher reportedly told Lakshmi, "I have always been the person who owns her body and sexuality. What happened to me that night took that ownership away."
The researcher reportedly went through the court trial alone as she wanted to protect her family from the victim-blaming and shaming that happens to rape victims in India, Lakshmi wrote.
International media houses, such as CNN and the Independent, had also reported the incident.