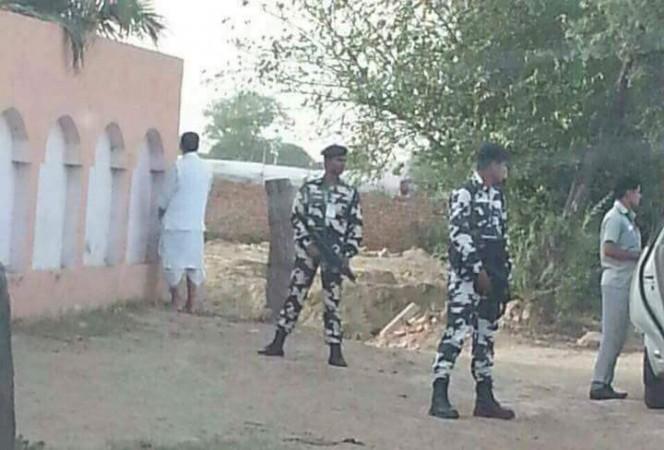 The Twitterati was left in splits after a photo of Union Agriculture Minister Radha Mohan Singh urinating in public with two armed bodyguards behind him went viral. Reports said the photo was taken when the minister visited his Motihari constituency in East Champaran district of Bihar. Singh was mocked for his act, all the more because he belongs to the BJP, the party of Prime Minister Narendra Modi who has initiated a grand vision for Swachh Bharat ever since coming to power.
The general reaction was that Singh should not have committed such an act since it is from the same party which is thriving for a clean India. It is true that a central minister should have been more careful about how he conducts himself in public. But what if there is no toilet for one to relieve himself in a remote corner of the country?
For the tech-savvy Twitterati operating from the cosy environment of the city life, it is easier to point out what Singh was doing but how many of us would care to use a washroom when we visit the countryside? Honestly?
Singh might have faced this problem as well. But since he is a people's representative, we choose to target him for impropriety. To substantiate the argument, let's look at one example from the same state. Gazipur in Nawada district of northern Bihar is one of those villages in Bihar in which the residents are affluent and use modern gadgets and even cars but shockingly, none of them have toilets in their homes. How about that?
So, let us not get lost in the arguments woven around symbolism. A lot of males do it in Radha Mohan Singh's way yet get away with it. Singh was mocked because he belongs to the political class, something we love to hate, and there was a camera on in the vicinity which caught him relieving himself. But there is an entire society out there which mocks Singh's act but commits the same when circumstances arise. It will be more than enough if we can train ourselves first than blame others. Swachh Bharat is there for all of us to achieve, not just Radha Mohan Singh or Narendra Modi.