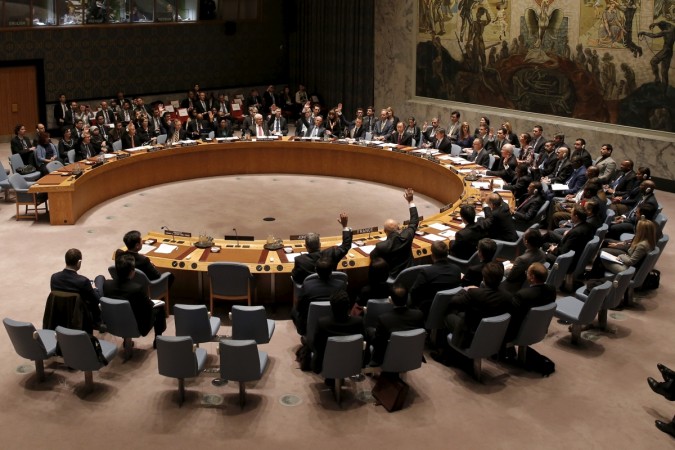 United Nations' (U.N.) peacekeeping units that commit sex crimes against women while on a mission for the international body will be repatriated, according to a new resolution taken by the U.N. Security Council Friday. As many as 14 countries voted in favour of the resolution, while Egypt abstained.
The U.N., since last year, has been facing flak for "gross failure" in penalising troops for rampant sexual abuse of women and girls in Central African Republic. The U.N. Secretary-General Ban Ki-moon had recommended the freshly-adopted measure in a report, sponsored by the U.S., released last week, according to the U.N. News Centre.
The report also contained a list of countries to which the military and police units that perpetrated sexual abuse against women belonged. As many as 10 countries were named in the report. According to the report, 69 of the 99 claims of sexual abuse that U.N. personnel faced in 2015, were against peacekeeping troops.
Egypt proposed an amendment Friday that would have ensured dismissal of an entire contingent. However, the amendment fell short by nine votes, the Guardian reported.
Under U.N. policy, an erring soldier can only be investigated by the nation to which they belong. According to the fresh resolution, an entire unit can be sent back if they face repeated accusations of sex crimes. The troop can also be evicted if the parent country does not investigate soldiers for sex crimes against women. Failing to do so can expel a country from the peacekeeping mission.
According to the resolution that would facilitate prevention of sexual abuse against women by international peacekeeping troops, the Office of High Commissioner for Human Rights Zeid Ra'ad Al Hussein would continue reporting on allegations of sex crimes.