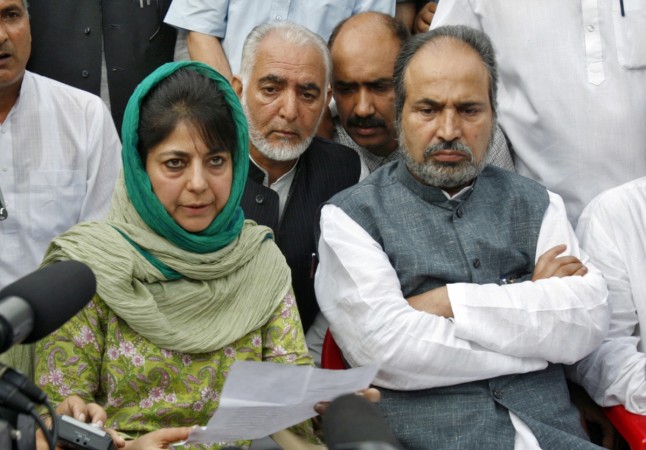 The Jammu & Kashmir Peoples Democratic Party Thursday unanimously elected party president Mehbooba Mufti the leader of the PDP legislature party, as well as its chief ministerial candidate, the Indian Express reported.
The decision was taken at a legislature party meeting in the afternoon at Mehbooba Mufti's residence. She later thanked her PDP for electing her the legislature party leader.
"Thank you for choosing me as the leader of PDP legislature party. You all are my strength, [sic]" ANI quoted her as saying.
She will meet Jammu & Kashmir Governor NN Vohra Friday, after which the party will decide the date for her swearing-in ceremony.
"Swearing in date will be decided after meeting with the J&K Governor, [sic]" ANI quoted the PDP's Muzaffar Baig as saying.
#FLASH Mehbooba Mufti to meet J&K Governor tomorrow.

— ANI (@ANI_news) March 24, 2016
The PDP and the BJP became allies to form a government in the state in March 2015, when no party won clear majority in the Assembly elections. However, Jammu & Kashmir has been under governor's rule after the death of former chief minister Mufti Mohammad Sayeed Jan. 7, as Mehbooba Mufti refused to form government in the state.
Earlier this week, BJP general secretary Ram Madhav said: "We are not ready to accept any new demand. Whatever expectations are there, would be possibly fulfilled only after formation of a government. It's not possible to form the government on conditions."