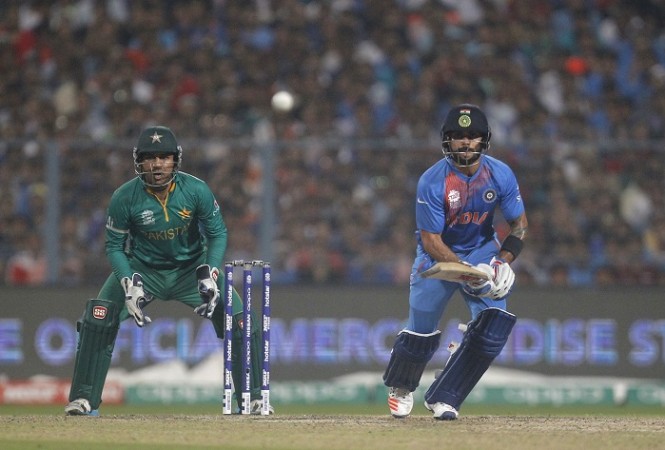 The current situation between India and Pakistan, after the recent Uri terror attack, has been deteriorating. As a result of which the Board of Control for Cricket in India president Anurag Thakur has requested the ICC not to have India and Pakistan in the same group for world events. But, the Pakistan Cricket board official does not want to react to the BCCI.
India vs Pakistan cricket matches are one of the most watched events in world, and there was huge excitement when the ICC Champions Trophy 2017 fixtures were announced. India and Pakistan were in the same group, with the mammoth match on June 4. But with the BCCI's request, and looking at the existing scenario, it would come as no surprise if the ICC listens to them.
The PCB, who pressed BCCI for a bilateral series as well last year, have heard about it (BCCI's request). "We are hearing and reading such statements in recent days but we don't think it is necessary to react to them at this stage," Press Trust of India quoted a senior official as saying.
One of the PCB sources, in particular, seems to be disappointed, and wants India to forfeit the match if they are not keen for the head-to-head clash in world events, including the ICC Champions Trophy 2017.
"If they really don't want to play Pakistan at all would they be willing to forfeit the match against us in next year's Champions Trophy," one source said.
The final call may lie with the ICC, and it depends on what the highest cricket body in the world think of BCCI's request. But, one thing, which Thakur has stated clearly is that they are willing to play Pakistan in the knockout stages, if both teams happen to meet, as the situation cannot be avoided.
The last match between the two nations took place earlier in the year during the ICC World T20 where India defeated Pakistan in Kolkata.