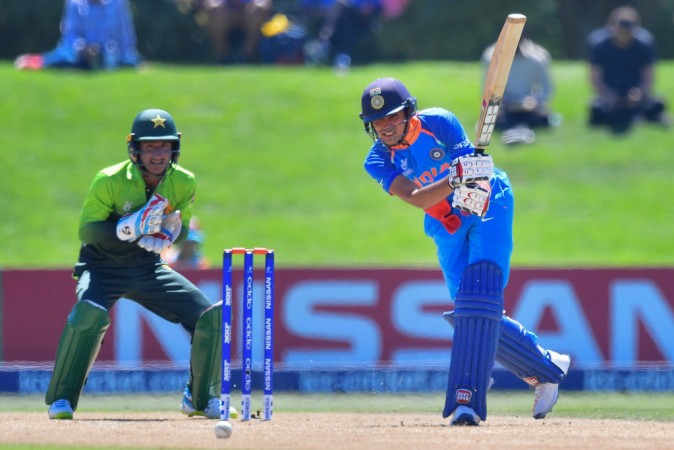 Pakistan Cricket Board (PCB) chairman Najam Sethi faced flak on Tuesday, January 30 after the veteran cricket administrator labelled India Under-19 team as their Pakistani counterpart's "old enemy".
Sethi, who replaced Shahryar Khan as the chairman of PCB in August 2017, expressed disappointment at Pakistan's 203-run loss to India in the semi-final of the ongoing U-19 World Cup tournament in New Zealand on Tuesday.
Also read: Shubman Gill ton helps India crush Pakistan and enter U-19 World Cup 2018 final
Sethi's comments did not go down well with Twitter users from either side of the border as they had witnessed the semi-final, in which players from both teams won hearts with their sporting spirit.
Amid the cross border tension and the lack of bilateral cricket series between the two countries, it was heartwarming to see Pakistan players run up to semi-final centurion Shubman Gill and congratulate the 18-year-old Indian batsman at Hagley Oval in Christchurch earlier in the day.
Also, Twitterati were quick to spot players from both the teams helping out batsmen with their shoe laces during the much-anticipated encounter between the U-19 teams.
IBTimes, India has compiled a few reactions to Sethi's "usage of repugnant language" on the social media platform on Tuesday. Check it out here.
The use of the word enemy betrays the wonderful sportsman spirit in which the match was played.
I think rival would have been a better word.congratulations to the Pakistan team on reaching the semifinals of the U19 World Cup #U19WorldCup #PAKvIND #U19WC #INDvsPAK

— Arun Bhatia (@abtalks1978) January 30, 2018
Enemy ? 4,5 years of experience & you don't even know sportsman spirit ?#CheapPublicity

— Tausif Iqbal (@iamtussi10) January 30, 2018
Old enemy ..... shows harshness frustration bereft of warmth to relate neighbours as enemies in everything even sports couldn't benign words as competitor been used?

— Achibber (@Achibber) January 30, 2018
I feel sorry for ur thinking ... there is no enemy in sports.... u r disgrace on sport.... army ki chatna band karo sir thy wont give damn abt u

— FORBIDDEN (@dutt_cool) January 30, 2018
These foolish words are only for cheap things. No enemy concept in sports. Instead try spread love and peace through sports

— Aamir Bhatti (@AamirBhatti800) January 30, 2018
There s no enemy in the https://t.co/JBXpvuVS3D sport terms, I can suggest a better word..arch rivals...

— Fawad (@FawadFah) January 30, 2018
Not "enemy", just "Rivals"

— Lahore Wala! (@ShahFaisalLive) January 30, 2018
Pateecher bcs of the usage of repugnant language in Twitter.

— zakir khan (@zakirullah9293) January 30, 2018
"Rival" would be a better word to describe. Best to keep our cricket civil and out of bounds of needless jingoism. But you should be worried about increasing gap in standards of the teams and the rising force of Afghan cricket.

— Ashwini Kandlikar (@Ashkandy1980) January 30, 2018
India rode on Gill's unbeaten 102 to post 272, which in the end proved a bit too much for Pakistan. Pacer Ishan Porel picked up four wickets and spinners Shiva Singh and Riyan Parag snared two each as the Boys in Green were bowled out for a meager 69.
The Rahul Dravid-coached side will now take on three-time champions Australia in the final of the biennial tournament on Saturday, February 3. Notably, India also reached the final of the last edition in 2016 but finished as runners-up after losing to the West Indies.
Nonetheless, Prithvi Shaw's boys will be confident going into the final as they had already beaten Australia by 100 runs in their tournament opener earlier this month.