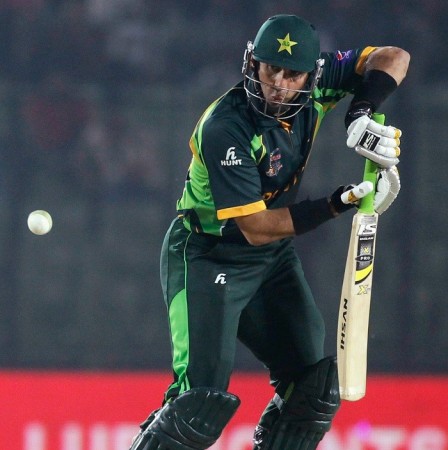 The Pakistan cricket team has been under the cosh of late, after losing to Sri Lanka in the recent two Test series. And now, some former cricketers have insisted that Misbah-ul-Haq should be stripped off captaincy.
Misbah, however, can rest easy for now as Shahryar Khan, the new chairman of the Pakistan Cricket Board, has come out in support of him and stated that he wants Misbah to continue as skipper till the 2015 World Cup in Australia and New Zealand.
Khan, who has been the chairman before as well, was all for the 40-year-old continuing as the leader for the near future.
"In my personal opinion Misbah should be retained as captain," The New Indian Express quoted Khan. "Tomorrow I will send him the message that 'you will be the captain."
Khan's statement comes after his predecessor Najam Sethi had also decided that Misbah should conitue as captain in the World Cup.
"I am not going to press any panic button. I believe in continuity in cricket matters and a few bad results doesn't mean we start talking about removing Misbah as captain," NDTV Sport quoted the PCB chief as saying.
Another reason for not replacing Misbah is that there is no else who could take over skipper at this juncture .
"We don't have many options for the future and what we are going to do is start grooming someone to be ready when the times comes for Misbah to step down," Khan pointed out.
Some former cricketers, however, hold a different view. Mohammad Yousuf is of the opinion that somebody more aggressive, like Shahid Afridi, should be made the skipper for the World Cup.
"Afridi is the best person to lead the one-day side in the next World Cup and I think the board should not waste anymore time in appointing him to this position. Afridi has the right attitude and needed aggression to lead Pakistan in one-day matches and in the next World Cup," Yousuf stressed.
Former wicket-keeper Rashid Latif also spoke along similar lines.
"I can see Shahid Afridi as captain in the 2015 World Cup if Pakistan lose the Test and one-day series in Sri Lanka," Latif said.