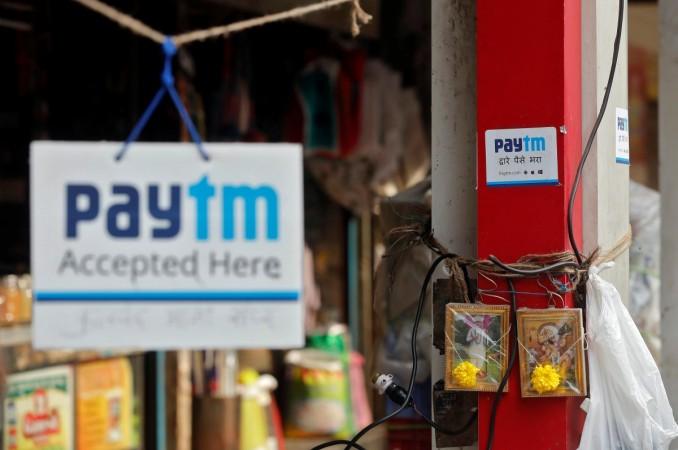 One97 Communications, a holding company of digital payment aggregator Paytm, has launched a new subsidiary called 'Paytm Money' which will offer investment and wealth management products, reports Mint.
The company further stated that it will invest around Rs 65 crore ($10 million) in the new entity. With Paytm Money, One97 Communications launched four products in less than one and half years.
The previous products launched by the company are Paytm Mall, Paytm Payments Bank and Paytm wallet. Paytm Money will be available as a separate mobile application, said Vijay Shekhar Sharma, founder of One97 Communications.
Paytm, which is backed by Chinese e-retail giant Alibaba also aims to launch money market fund in the future, just like Alibaba's Yu'e Bao Fund, which is one of the biggest money market funds in the world.
"Paytm could also end up creating a money market fund in the long term just like Ant Financial in China," said Sharma.
At present, Paytm Money is in the process of seeking approval from Securities and Exchange Board of India (SEBI) to act as an investment advisor and to kick off the business. The company aims to offer mutual fund products to users.
"We started as a payments platform and expanded customer offerings to deposits with Paytm Payments Bank. Today, with Paytm Money, we have taken the next logical step in the direction of wealth management. We ultimately want to be the Charles Schwab of India with a zero-fee brokerage," Sharma told Mint.
Meanwhile, the market participants have raised concerns over Paytm Bank's business model and questioned how these banks are going to make money as they are barred from lending, reported the business daily.
Paytm has picked senior vice president Pravin Jadhav to head the new entity.
"India's wealth management services market have so far focused mainly on the urban segment leaving a huge chunk of the market untapped," Jadhav told Mint.
The firm hopes that more and more users would park their money with Paytm and that it could build a long term customer loyalty. Currently, the Paytm Money team comprise of 40 members, and firm want to increase the strength of workforce to 150 plus people in next one and half year.
The company is hopeful to start services by first quarter of financial year 2018-19, on receiving proper approval from the market regulator.