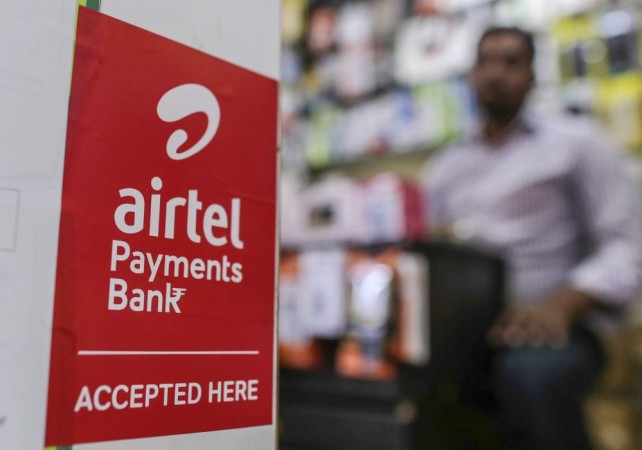 Payments banks are struggling to draw depositors after almost a year of starting operations in India.
Currently, India has four operational payment banks — Airtel Payments Bank, Fino Payments Bank, India Post Payments Bank and PayTM Payments Bank. And as of September 30, all four banks' combined outstanding demand deposits stood at Rs 236.45 crore, Reserve Bank of India (RBI) said in a response to an RTI application filed by BloombergQuint.
Demand deposits are deposits that customers hold in their savings accounts and current accounts, and can be withdrawn without any prior notice.
For payments banks, the central bank has capped demand deposits at Rs 1 lakh in each account. Payment banks are not allowed to offer fixed deposits and provide loans to customers. Moreover, RBI has mandated payment banks to invest majority of their deposits in government securities.
Of the Rs 236.45 crore demand deposits with the four banks, the largest share — worth Rs 224.03 crore — lies with Airtel Payments Bank, while Rs 6.8 crore is parked with Fino Payments Bank, and PayTM Payments Bank has demand deposits worth Rs 3.25 crore as on September 30, BQ reported.
Airtel Payment Bank has the highest market share in the payment banking space because it offers highest interest for demand deposit in India 7.25 percent. Peers like India Post Payments Bank offer 4.5-5.5 percent interest to its customer, while Paytm Payment Bank offers 4 percent.
"As a business we are not chasing customer deposits right now. We have a well established presence and customer transactions have been growing steadily. That is the part of the business that we are focussing on right now. Deposits will start flowing in as the payments bank grows," Rishi Gupta, Chief Executive Officer, Fino Payments Bank, told the business news portal.
Do the numbers suggest that payments banks are waning in popularity over the quarters? Difficult to say, as it has been just one year since payments banks were rolled out. But one thing is evident: Payments banks' managements want to polish their strategy to lure more customers.
However, some experts feel the other way. "For a payments bank CASA won't make much sense since it is not permitted to lend. It can only invest in government securities and other bank deposits and use the differential as a way to earn some margin. These companies would rather use the data they collect through transactions and use it to sell third party products to make an income," Kalpesh Mehta, partner, Deloitte India, told BloombergQuint.