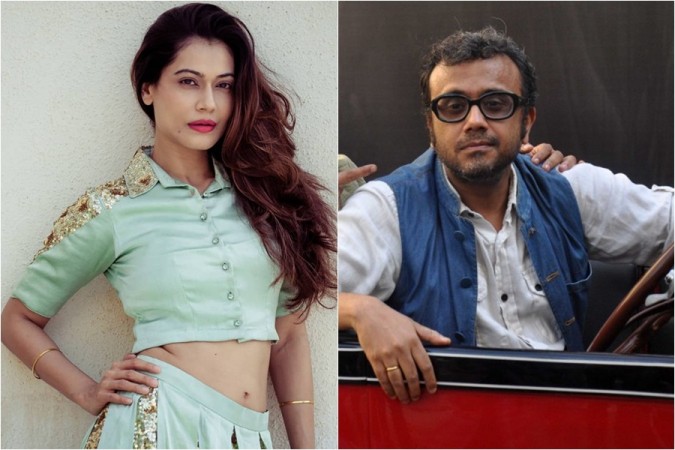 Actress Payal Rohatgi, who had accused filmmaker Dibaker Banerjee of sexual misconduct in 2011, has opened up about how she was denied work after she spoke up against the director's indecent behaviour.
"Dibakar did six films after that. He doesn't look like a villain, but that doesn't take away from the fact that he used his sob story of a bad marriage to make a move. I didn't file an FIR against him because I was intimidated. In the wake of #MeToo, I hope things will be different. I don't know if YRF [Yash Raj Films, producer of Sandeep Aur Pinky Faraar] will take a stand. YRF knows about Dibakar," Payal Rohatgi told Mid-Day.
For the uninitiated, YRF recently had released a statement saying that they have zero-tolerance policy for sexual harassers. After sexual harassment allegations were levelled against Ashish Patil, vice president, Brand Partnerships and Talent Management and Business, and creative head – Y Films, the big banner on Tuesday, (October 16) shared on Twitter that they have decided to terminate Patil's services with immediate effect. They even asked the survivor to share her story with the presiding officer of their Internal Complaints Committee.
In 2011, Payal had called out Banerjee for trying to take advantage of her while offering a role in his films. She claimed that during a meeting, Banerjee had asked to lift her skirt and show him her stomach.
While Banerjee walked free and went on take up different projects, Payal had to pay the price for speaking up against him. She said after she spoke about him and the incident, she stopped getting films and had to shift to television to keep herself alive in the industry.
"I was working opposite actors like Irrfan and Paresh Rawal. But after I held the press conference, no one called me for an audition again. I stopped getting films. So I had to move to television. I kept myself alive with stage shows. It was a case of one brother backing another. According to Anurag [Kashyap], I was having an affair with Dibakar. But if I were hypothetically having an affair, that still doesn't make Dibakar right; he was married at that time," Payal said.
However, Payal doesn't want to pursue the matter anymore as she doesn't want her family to go through the turmoil yet again.
"I don't want to put Sangram [Singh, fiance] and my family through the earlier turmoil. I have moved on," she said.
Will Dibaker Banerjee get sacked as a director of YRF's upcoming film Sandeep Aur Pinky Faraar? Let's wait and watch.