Actress Anna Lezhneva, third wife of Power star Pawan Kalyan, is reportedly pregnant and the couple is said to be expecting their second child together.
The speculation about Anna Lezhneva's pregnancy started doing the rounds after she was spotted with a baby bump at a shopping mall in Hyderabad. Sources close to the family said she is pregnant and the couple is set to welcome their second child together. The family has made no official announcement yet.
Pawan Kalyan first got married to actress Nandhini in 1997 and he divorced her in 2007. He fell in love with Renu Desai on the sets of Badri in 2000, years before he parted ways with his first wife. His affair with Renu had created a lot of buzz in the media and also caused embarrassment for Chiranjeevi in his political circle. Later, he married her and has two children with her; Akira and Aadhya.
Pawan Kalyan started dating Anna Lezhneva after meeting her on the sets of Teen Maar in 2011. His affair caused a rift between him and Renu Desai, who left him to stay with her parents in Pune. The couple officially parted ways in 2012.
Pawan Kalyan's and Anna Lezhneva's union was solemnised at a sub-registrar office at Erragadda, which issued a marriage certificate on September 30, 2013. They already have a child named Polena together.
A lot has been said about Pawan Kalyan's soured relationship with his brother Chiranjeevi and the power star not attending the mega family function. However, Anna Lezhneva has maintained a good relationship with members of the mega family and she is often seen at family functions.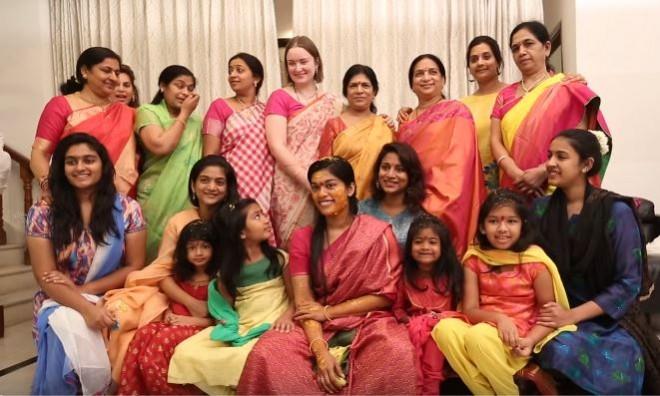 Anna Lezhneva was seen having a great time with the members of the mega family at the wedding of Chiranjeevi's daughter Sreeja, who tied the knot with Kalyan in the last week of March 2016.