Power star Pawan Kalyan held a press meet to talk about his movement for the Special Category Status (SCS) for Andhra Pradesh (AP). His media address was live-streamed on YouTube.
Taking inspiration from the protests against the ban on Jallikattu in Tamil Nadu, Pawan Kalyan plans to hold a similar protest to demand the Special Category Status for Andhra Pradesh from the Union Government. Following his announcement on his Twitter handle that his Jana Sena party would hold silent protest at RK beach in Vizag on January 26, some people gathered at the venue but Pawan Kalyan was missing at the protest march.
His absence at the protest fuelled several speculations. The actor-turned-politician then planned a press meet to clear the air on Thursday. On Wednesday evening, he tweeted: "Pawan Kalyan #APDemandsSpecialStatus I will call for a press meet tomorrow morning, between 9-10am."
During the 30-minute address, which was live-streamed on the official YouTube channel of Jana Sena party, he spoke about issues such as the Rohit Vemula case, demonetisation and Jallikattu, and condemned the BJP government for its discrimination towards Andhra Pradesh. He also came down heavily upon AP CM Chandrababu Naidu and Venkaiah Naidu.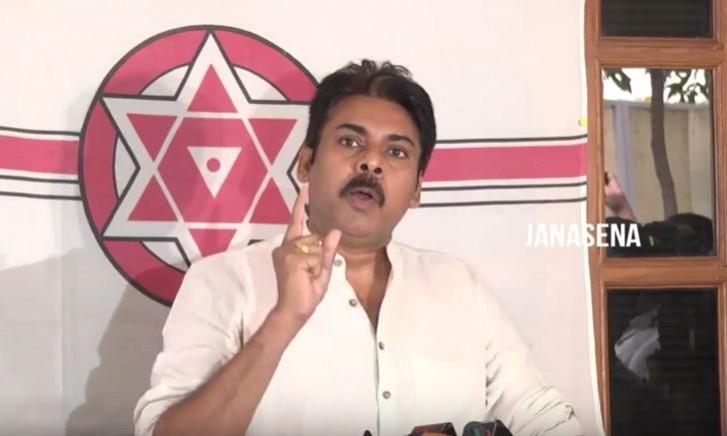 He said, "I supported Chandrababu Naidu because the state needed a leader with experience in administration. But I won't hesitate to condemn him, if he continues to ignore the issues of the people. He says Special Package is better than Special Status for Andhra Pradesh. Then why did they announce the package at mid-night."
Pawan Kalyan also criticised north Indian leaders for suppressing Dravidian culture. He said, "I am very clear about what I am saying. We love and respect our motherland. But if they keep on degrading the Dravidian culture, we definitely raise our voice against north Indian elite leadership.