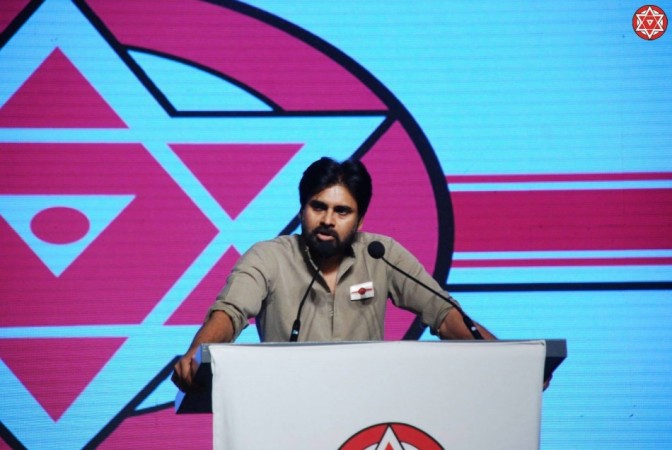 Pawan Kalyan, who floated the Jana Sena party a few days ago at the Hyderabad International Convention Centre (HICC) in Madhapur, is all set to hold his first public meeting in Visakhapatnam on 27 March.
The meeting will be held at Indira Priyadarsini Municpal Stadium in Vizag city. The theme of the meeting will be "Youth of the Nation-Fight for the Nation" and the actor-turned-politician will be addressing the youth.
More than 50,000 people, largely youth, are expected to attend the event. College students, IT professionals and other youngsters have been invited to the meeting through social media circles, e-mails and SMSes, reported Times of India.
Pawan Kalyan will also be releasing his book "ISM," which stands for Ideologies, Statements and Manifesto. The book has been co-authored by Pawan Kalyan and Raju Ravitej, a "good friend" of the actor. The actor will be talking about his party's ideologies, policies, framework on other details at the meeting.
Just like the party's launch event, the youth meet will have the actor alone speaking on stage. However, there is a possibility that he might introduce his friend Ravitej to the public, the actor's party sources told The New Indian Express.
Where to Watch Event Live
The event will start at around 4 p.m. with cultural performances. Pawan is expected to take the stage at around 6.15 p.m. and is likely to address the crowd for two hours.
The event will be live streamed online. One can watch it live HERE and HERE. Pawan's speech will also be live streamed HERE and HERE.
LED screens will reportedly be placed inside and outside the venue of the meeting. The event will also be telecast live on various channels.
Pawan and his team have released a youth song, which has voice over by the actor. To listen to the song, click HERE.