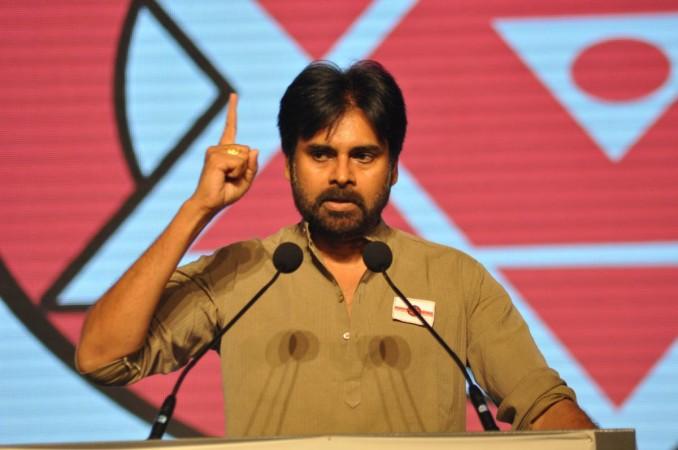 Power Star Pawan Kalyan has sought the intervention of Prime Minister Narendra Modi to prevent what he called 'civil war' and 'civil unrest' in Andhra Pradesh and Telangana.
"Both UPA and NDA have responsibility to handle the affairs of Telangana and Andhra Pradesh. If you keep on ignoring the issue, one day it will lead to civil war and civil unrest in both the states. I request Prime Minister Narendra Modi to look into it...I request you sir," said the Jana Sena leader.
But there was disappointment for people who were eager to listen to him on the 'Cash for Vote' scam or about arrested TDP MLA Revanth Reddy.
Pawan Kalyan preferred to play it safe.
"The issue of 'Cash fir Vote' is in the court, which will find out the truth. I have my own opinion on the issue, but I don't want to reveal it now," said the actor-turned-politician.
When asked about Revanth Reddy, who was arrested for bribing nominated MLA Elvis Stephenson to vote in favour of the TDP candidate in the Legislative Council election, Kalyan said, "Court must decide whether he is guilty or not."
On the alleged phone-tapping issue, he said the matter should be probed by the Central Bureau of Investigation to bring out the truth.
Click here to watch the video of Pawan Kalyan speaking at the press meet.
Pawan Kalyan said that he is against the implementation of Section 8 that gives special powers to the governor on law and order in Hyderabad.
He lamented that both AP and Telangana politicians are accusing each other of vindictive politics even as the state was suffering from problems arising out of bifurcation.