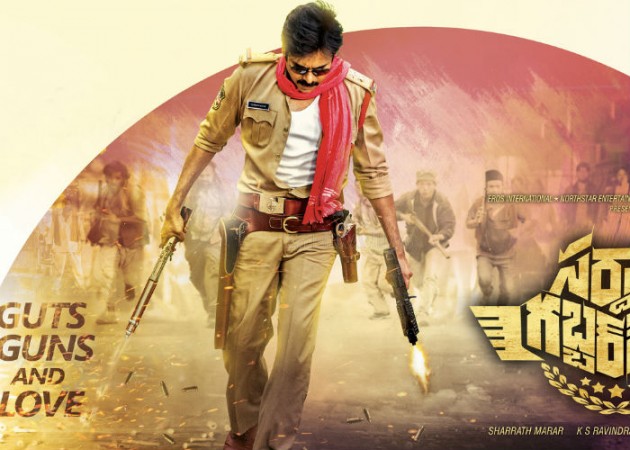 Power star Pawan Kalyan has made a shocking revelation that he was facing financial issues and he took up "Sardar Gabbar Singh" (Sardaar/SGS) to put an end to his problems.
Pawan Kalyan, who is the highest paid actor in Tollywood, made this revelation during the promotion of "Sardar Gabbar Singh." "I have little money. You may not believe this. In fact, it has become difficult for me to pay salaries to my staff every month. I am not joking. Please go through my income tax assessment papers," the New Indian Express quoted his statement to a Telugu news channel.
Recently, Pawan Kalyan announced that he would quit acting after doing a couple of films and plunge in to politics. "What you are saying is true. But I am an optimist. I have full faith in my capabilities. I never give up," he said, when quizzed about shaping his Jana Sena to contest 2019 election. "Yes, I took up 'Sardar Gabbar Singh' because I was in need of money," he added.
Soon after the release of "Attarintiki Daredi," Pawan Kalyan announced that he would do a sequel to his blockbuster film "Gabbar Singh." But the project a back seat, due to other commitments of the actor. After two years, "Sardar Gabbar Singh" was released in theatres around the world April 8.
Pawan Kalyan has handled multiple responsibilities in "Sardar Gabbar Singh." Besides acting, the power star has also written script and jointly produced the film with his friend Sharrath Marar. The movie had created lot of expectations among movie buffs before its release, but it failed to live up to them.
"Sardar Gabbar Singh" opened to a massive response Friday and turned up the second biggest opener of all time after "Bahubali." But the negative word of mouth took a toll on its business on the following days. Its theatrical rights were sold for very high prices and its distributors are now worried over suffering huge losses from the film.