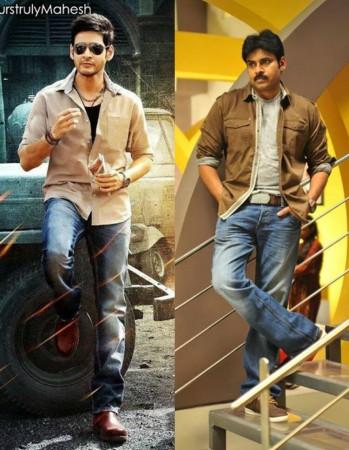 Power star Pawan Kalyan, Mahesh Babu and other popular Tollywood actors are set to rock the audience with their live performance at a grand event named Galaxy of Stars, a charity show aimed to raise funds for the victims of Hudhud cyclone in Visakhapatnam.
This charity event, which will be held on 30 November, will start at 9.00 am till 10.00 pm. The entire Telugu film fraternity will be present for the function. Tamil Superstars like Rajinikanth, Kamal Haasan and many others are also expected to attend this special telethon.
The performances of all the stars are reportedly being designed by ace filmmaker Trivikram Srinivas.
The organisers of the event say that it is a massive 'Call for Collective Action' by the film industry. "Telugu Film Industry, which is integral to the Telugu Community for over eight decades now, has always strived and excelled in not only providing unmatchable entertainment, but also in reflecting the issues that concern the society and the nation, from time to time," the organisers said.

"Beyond celluloid, the Telugu film fraternity has always been consistent in initiating relief action on the ground, in the face of numerous calamities, that have befallen the people of AP and India. In the wake of Hudhud cyclone too, several popular film stars and prominent industry personalities have already come forward and made substantial monetary and material donations," they added.
Renowned producer Allu Arvind and Movie Artists Association president Murali Mohan feel that the industry has a collective responsibility towards the people. "Beyond these individual acts of kindness and philanthropy, there lies a greater responsibility of inspiring collective action from the vast majority of the rest of the people," they said.
NV Prasad, president of Film Chamber and Burugupalli Siva Ramakrishna, President of Telugu Film Producers Council says that it is going to be a never seen before massive and marathon entertainment event. "The event will prompt the millions of Telugites in India and across the world to participate and contribute to their best capabilities, and provide succour to the cyclone affected people," they said.
"While the purpose of the event will ensure unprecedented scale of entertainment and excitement to movie lovers, the event is also essentially aimed at evoking compassion, camaraderie and secure wider participation from all audiences," said producers D Suresh Babu and Dil Raju.
The devastating cyclone Hudhud, which struck Vizag and its surroundings on 12 October, has caused massive destruction, which is estimated to be a minimum of ₹70, 000 crore ($11 Billion). Now, a massive rebuilding operation is currently underway and every endeavour, however small or big, from every concerned human being will help to overcome the grief of this colossal tragedy.
For more details on this massive entertainment event and to be a part of 'Memu Saitam' and donate towards Hudhud victims of Uttarandhra, please visit HERE or HERE.