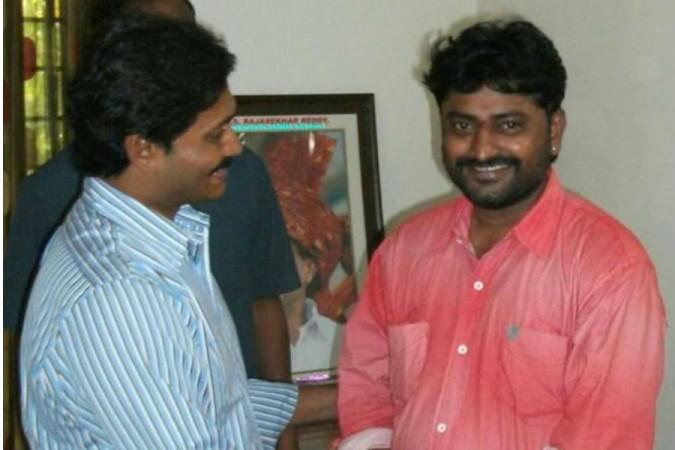 The Guntur district police arrested a follower of YSR Congress Party president YS Jaganmohan Reddy on Thursday after he issued a death threat to power star Pawan Kalyan.
Tiyyagura Venkat Reddy, a staunch supporter of YS Jaganmohan Reddy, posted a video on his Facebook account where he is seen drunkenly calling Pawan Kalyan and the members of his Jana Sena party for a final face-off with the YSRCP. He is also seen in the video threatening to murder the actor-turned-politician.
Tiyyagura Venkat Reddy was seen in the 5-minute-4-second video saying: "Pawan Kalyan! If you really have morality, religion, party and followers, we are ready. We are even ready to kill or die for Jagan anna. You don't have the capacity to speak against Jagan anna. You are kid and try to behave like a kid.
"Pawan Kalyan! Don't try to fight with us. There are many people behind Jagan. Jai Jagan! I don't Jagan anna a god, but people consider him a god. You have a few hit films and posing like a big shot. But you are nothing for us. You are talking about morality. Do you have it first? Without Chiranjeevi and Nagababu, do you have a character of your own?
"Jagan has a character and he is born with politics in his blood. You are nothing before him. I am Venkat Reddy from Guntur. Send your soldiers. They can't do anything to me. You are just entering politics. Please don't about Jagan anna and have a control on your tongue. For Jagan, we are ready to die or kill, Jai Jagan," concluded Tiyyagura Venkat Reddy.
Watch the video here:
Tiyyagura Venkat Reddy's video spread within minutes of it being posted on Facebook, and created a lot of buzz on social media. The video sparked a new controversy, with some Telugu TV channels holding debates on it.
But the Guntur police, who were alerted soon, identified the man in the video and arrested him before things got worse.
The police say Venkat Reddy is a rowdy sheeter and was an accused in two murder cases. He has been acquitted in one case, while the other case is still going on.